In our office in Kreuzberg, people from 10 countries with different academic backgrounds and individual stories come together every day, to make Juvigo a little bit better. We run everything from our office in Berlin, but we offer our service in 9 different countries: Germany, the Netherlands, Belgium, France, Spain, Portugal, Austria, Switzerland and Italy. Our team members work in different fields in the company. We have IT specialists, product managers for all 9 countries, customer service experts, marketing specialists and our HR & Office Management team. We hope to welcome you to the team soon!

Founder and CEO
Björn 🇩🇪

Björn grew up attending summer camps every year. When he was 18 he was in charge of an entire camp for the first time. He still remembers the bonfires and all the other great memories he made. Because he wanted to make this experience easier to find for every kid and their parents, he founded Juvigo. As CEO he is the strategic head behind Juvigo. He is also very much involved in the recruiting process, so you will meet him in the course of your application process.
You can find out even more about Björn in our interview with him: Get to know Björn
IT
Ferdinand 🇩🇪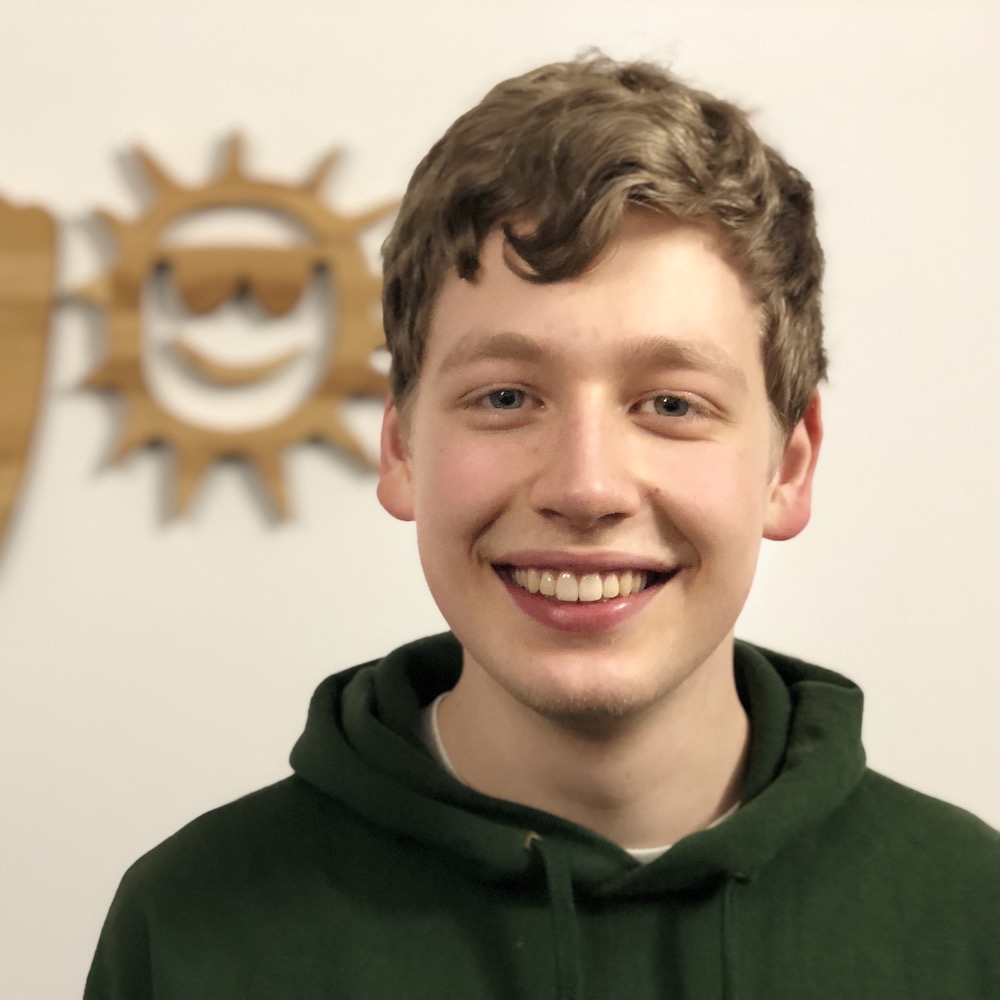 Ferdi is an irreplaceable part of the team and has been there for the first steps of our platform. Today he is our Head of IT and in charge of the development of our product from an IT-perspective. Be it the internationalisation, new tools to program or the implementation of ideas from our team – Ferdi always finds great solutions.
You can find out even more about Ferdi in our German interview with him: Get to know Ferdi
Kilian 🇩🇪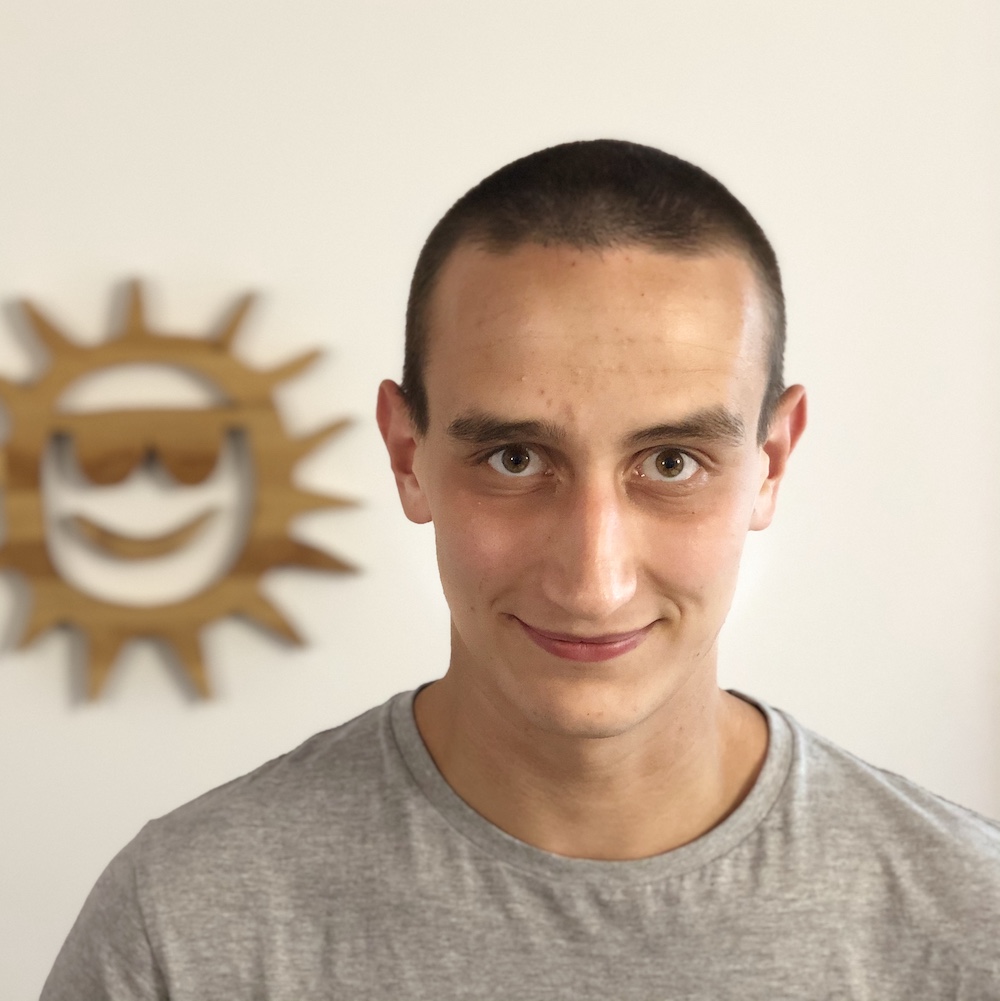 Kilian has turned his hobbies martial arts and programming into his profession: He is a specialist in software development and IT security. Not only does Kilian conscientiously guard the Juvigo data around the clock, he also makes sure that our servers don't smoke and that everything is ready for you to use at any time. His relaxed attitude at all times – thanks to his summer camp experience – makes working with him very enjoyable!
Fenja 🇩🇪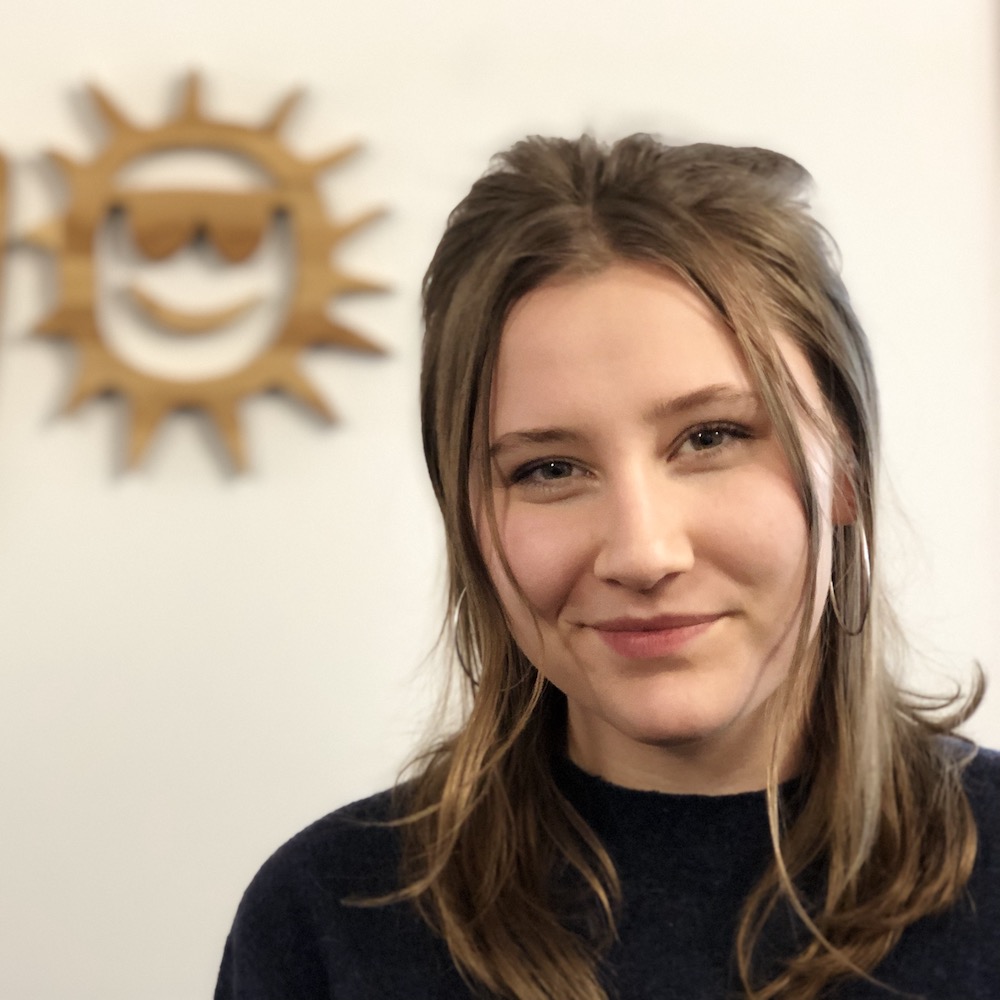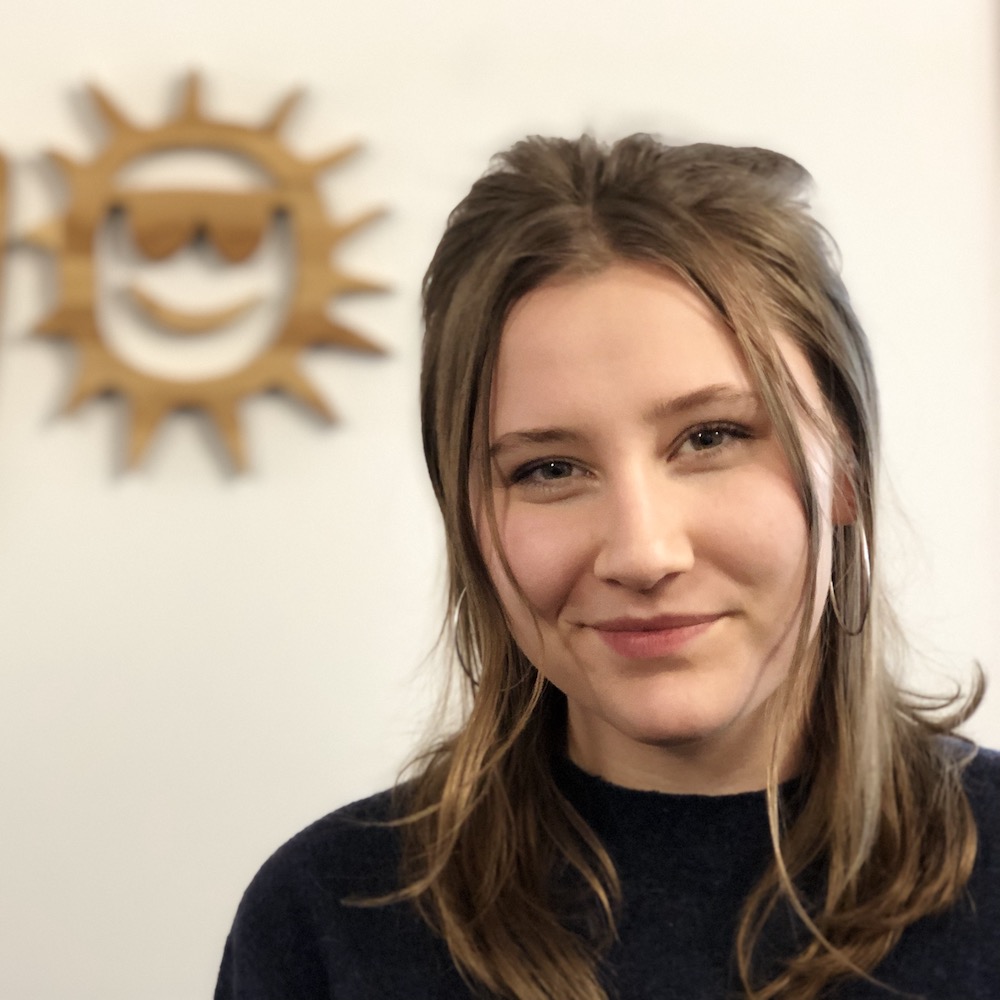 As a working student and with an ambitious wealth of ideas, Fenja complements the IT team to ensure that Juvigo's vacation camps are also appropriately staged behind the scenes. As a child, she was a staunch advocate of horseback riding vacations, so she's already been to a few camps around Germany's capital. Fenja is a media informatics student, as a balance to her technical studies, she pursues her musical passion. Get to know Fenja
Konstantin 🇩🇪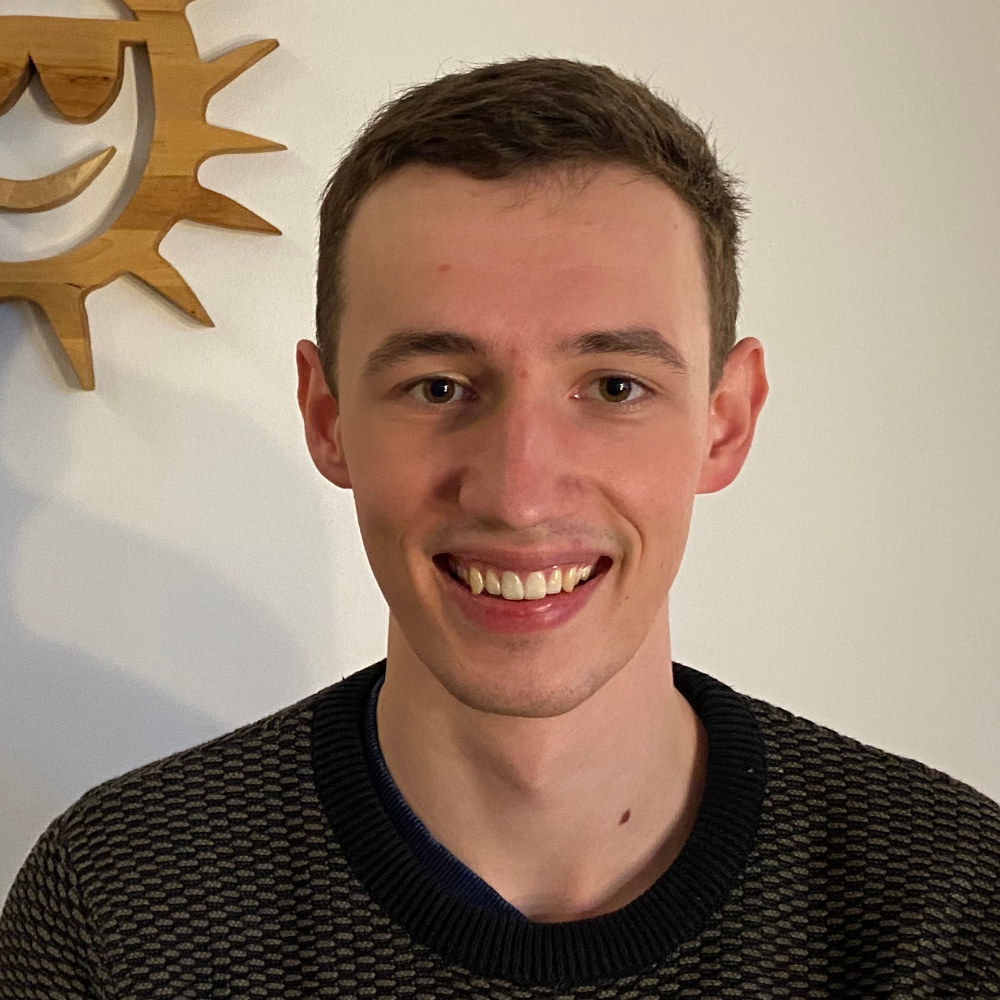 In order to be able to face the challenges of technology around the clock, Konsti works in IT at Juvigo alongside his media informatics studies. With relaxed calmness, he takes care that everything on our pages works as it is supposed to. Konsti is a team player, not only in the office – ball sports and especially basketball are his passion when it comes to clearing his mind.
Although he has been on a language trip to England before, his absolute favorite camp is the canoe trip Saale, because he likes to test one or the other programmed functionality on it in the background.
Riccardo 🇮🇹

Riccardo is the fifth member of the tech team and the first one of them who is not from Germany. He is from Italy with Czech roots. With his motivation of learning and trying out new things without being afraid of failure he works as a frontend engineer at Juvigo. So if you are going on our website you will probably go through some configurations of him. And by the way in his childhood he took part in a lot of summer camps and for sure he loved every single moment of it.
International Management
Emy 🇩🇪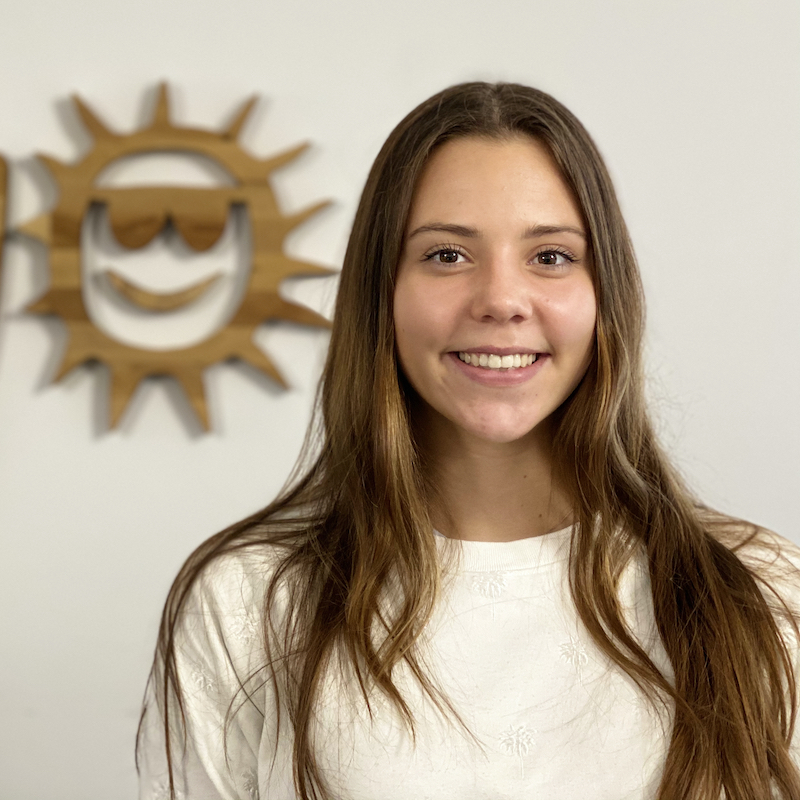 To ensure that all office matters are handled in an organized manner, Emy always has an open ear and keeps her eyes open for anything, that needs attending. She offers support for any tricky administrative task. Her favorite camps are clearly of a sporting nature – no wonder, as she not only plays volleyball in her free time, but is also passionate about swimming and exploring the slopes by snowboard in winter. Since 3rd grade Emy has spent her summers at sports camps and on language trips to Berlin and Canada.
You can find out even more about Emy in our German interview with her: Get to know Emy
Patricia 🇩🇪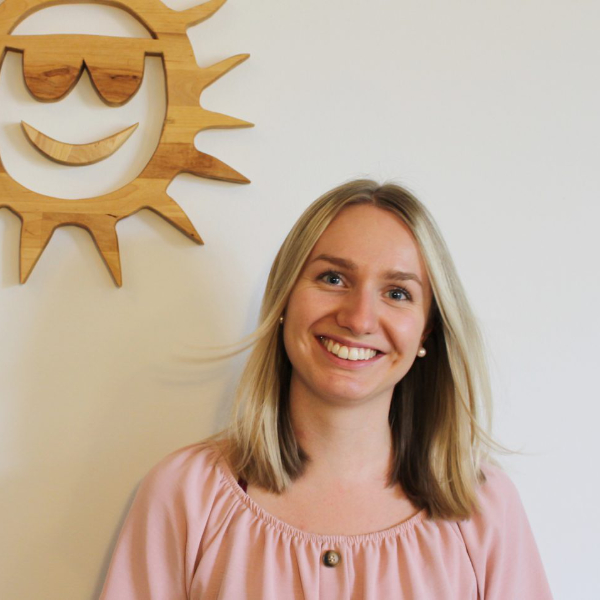 Anyone who applies for a job at Juvigo will definitely get in touch with Patricia. In the area of HR / Office Management she is responsible for all topics concerning our (future) employees. Starting with recruiting, HR management and employer branding up to office management, everything is represented in Patricia's area of responsibility. Like all our employees, Patricia can identify with the topic of summer camps and youth travel. During a youth trip together with her best friend, Patricia explored London and even met the royal family – even if only in the wax museum ;).
You want to become a part of our Juvigo team? Patricia is looking forward to your application!
Ella 🇩🇪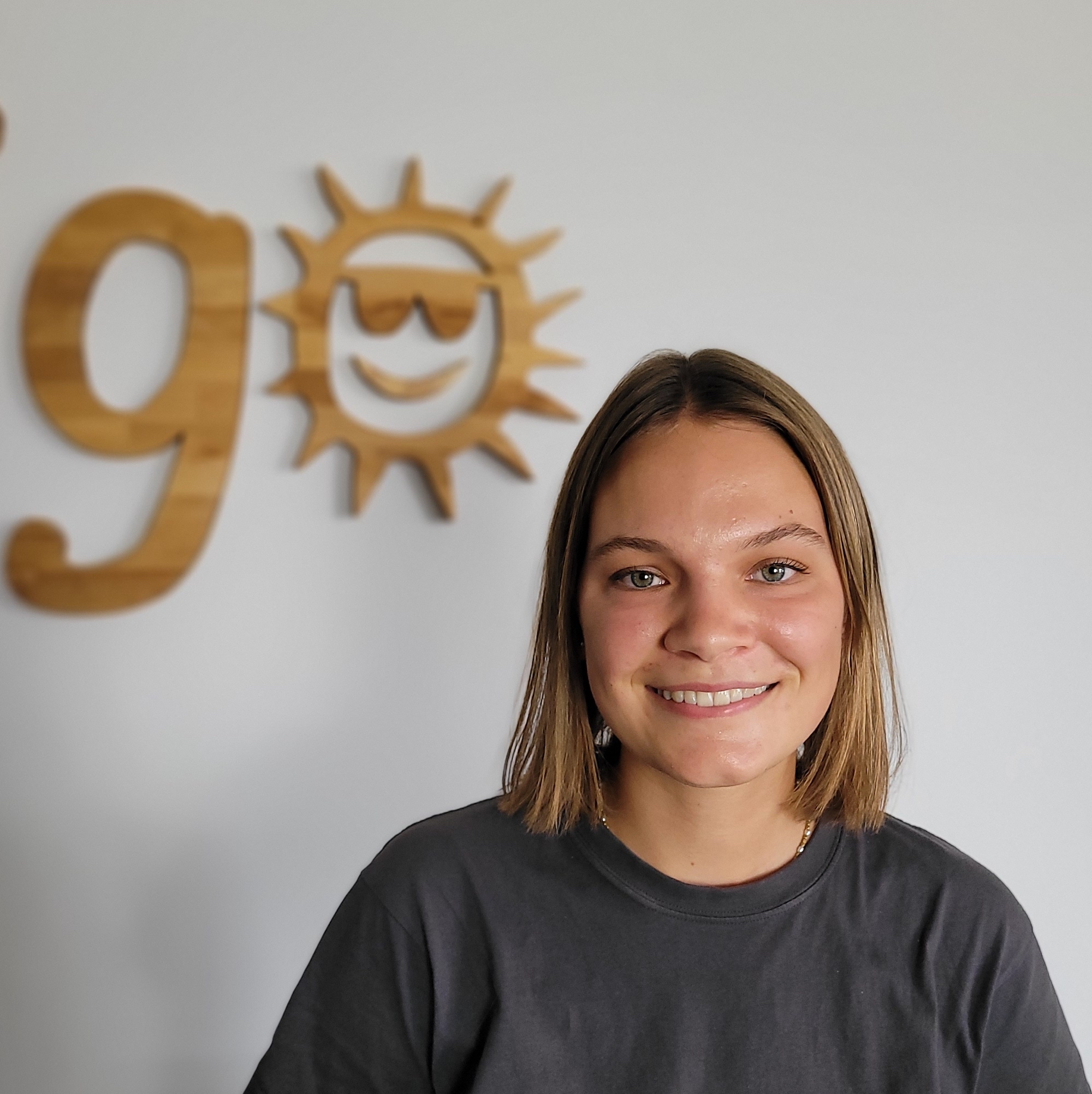 At Juvigo Ella's tasks are to accompany the applicants through the application process. She is looking forward to your application and will be happy to answer any questions you may have.
Furthermore, Ella makes sure that all employees feel comfortable and is empathetic by problems arising. Her area of responsibility also contains general office management.
As Ella just moved to Berlin, she really enjoys exploring her new environment in her free-time.
In her childhood she took part in various summer camps but her favourite was a surf camp in Denmark, where she learned to surf and just enjoyed being at / in / on the water all day.
Johanna 🇩🇪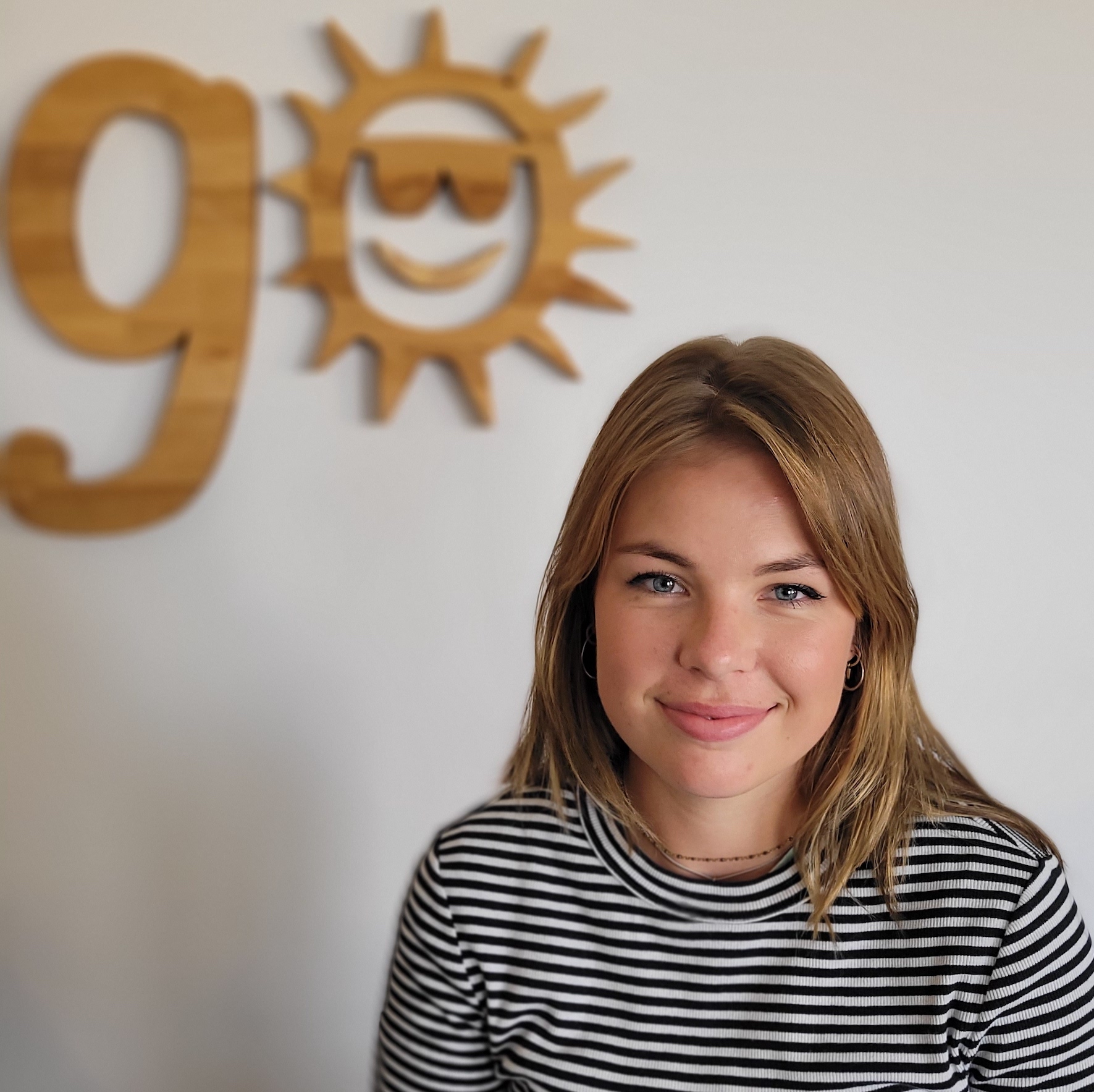 As well as Ella, Johanna has just joined the HR team as a dual student. So probably in the sooner future you will also get in contact with her if it comes to applications or in general questions about Juvigo. She will be very happy to help you. Besides work she really enjoys doing sports, meeting friends and looking forward to what life has in common for her. As almost everybody in our team Johanna also took part in different youth travel when she was in high school. She especially loved being on language travels.
Max 🇩🇪

As a trainee in tourism management, Max took a look behind the scenes at Juvigo and is now also right at the front. He has now completed his training and is now a permanent part of the team. He is always up for a joke and always euphoric, because his passion for traveling has accompanied him since his school days. His best travel experiences have been on trips to the southwest of the USA, New York and Tenerife, of course due to the not insignificant advantage of the delicious sweets there.
Max finds it hard to part with vacation destinations, because although he used to be rather less motivated towards vacation camps, it was worth the effort every time. We all know how it is: in the end, you don't want to leave.
Germany / Austria / Switzerland
Mandy 🇩🇪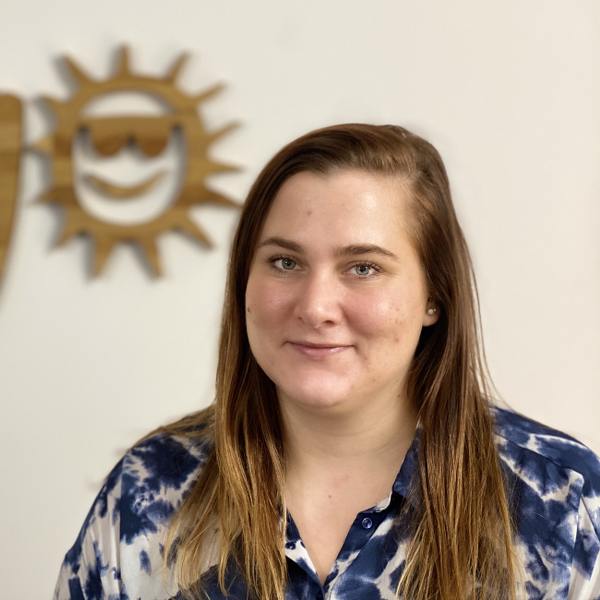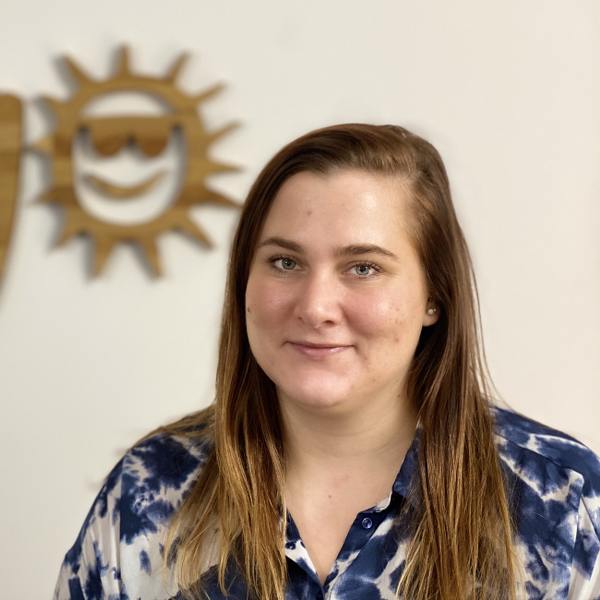 Mandy is in charge of our German customer service department. When Mandy answers the phone at Juvigo, the perfect camp for everyone is quickly found with warmth and patience. With her years of experience as a counselor and in camp management, she has the right eye for your vacation search. Of course, Mandy has also been enthusiastic about summer camps since her school days and caught the travel bug on two language trips to Malta. So she is especially passionate about new languages.
Jenny 🇩🇪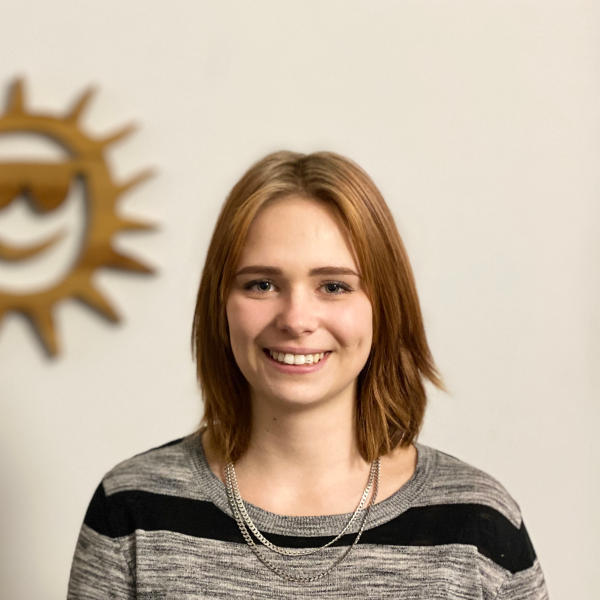 Jenny enriches two teams at once: She invests her heart and soul in content creation and also contributes her part in the customer service. In doing so, she skilfully combines her creativity with a pinch of adventurousness – not an unusual combination, since she has already spent more than half a year in New Zealand and has already been to several summer camps as participant and counselor. Her favorite camps are language trips or dance camps. A lot of action is important to Jenny, so she likes to do sports in her free time or spends afternoons with her friends.
Romie 🇩🇪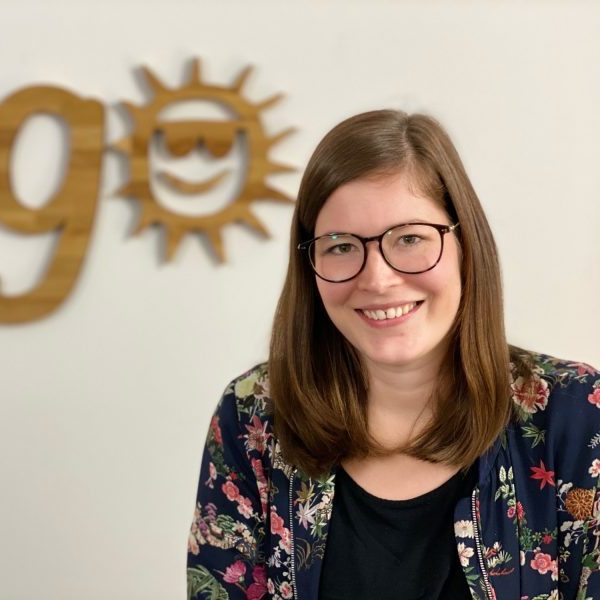 As the creative head of the online magazine, Romie pulls the strings with particular skill as soon as it comes to PR and marketing. When journalists contact Juvigo, she forms the friendly, bright voice behind the team – and she does so with experienced conviction! As a child, Romie went on horseback riding camps, but her heart still belongs to action camps to this day. Her favorite activities were night hikes and snipe hunts. Romie is currently on parental leave and we are already looking forward to her coming back!
You can find out even more about Romie in our German interview with her: Get to know Romie
Elian 🇩🇪

The fact that our skate camps are described with so much el(i)an and heart is not only due to Eli's sensitivity for linguistic expression, but also to his passion for skating. As a working student in the field of media and business psychology, he complements the content team with his humorous manner. With his summer camp experience from several Paris skate camps, Eli has brought back both new friendships and many eventful memories from which his inspiration can now benefit.
You can find out even more about Eli in our German interview with him: Get to know Eli
Moritz 🇩🇪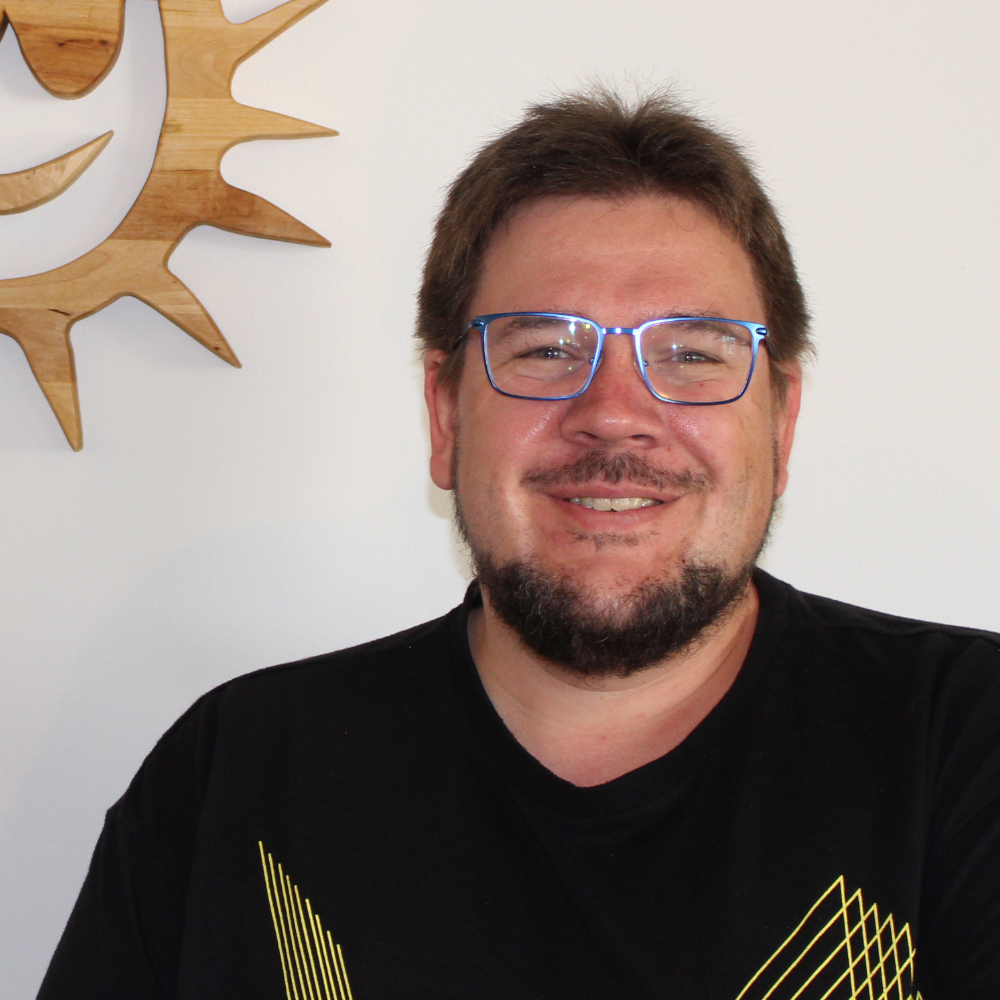 Moritz's summer camp history started at a very young age. After spending his childhood days at camps and then his summers on language trips in his teens, he later just kept the adventure atmosphere going by working as a counselor and in customer service for language travel companies or by traveling to faraway countries.
So it is no surprise that he has the real insider tips when it comes to language travel. When he's not answering the phone, Moritz is busy getting new tour operators interested in Juvigo and taking care of internal administrative tasks.
Louisa 🇩🇪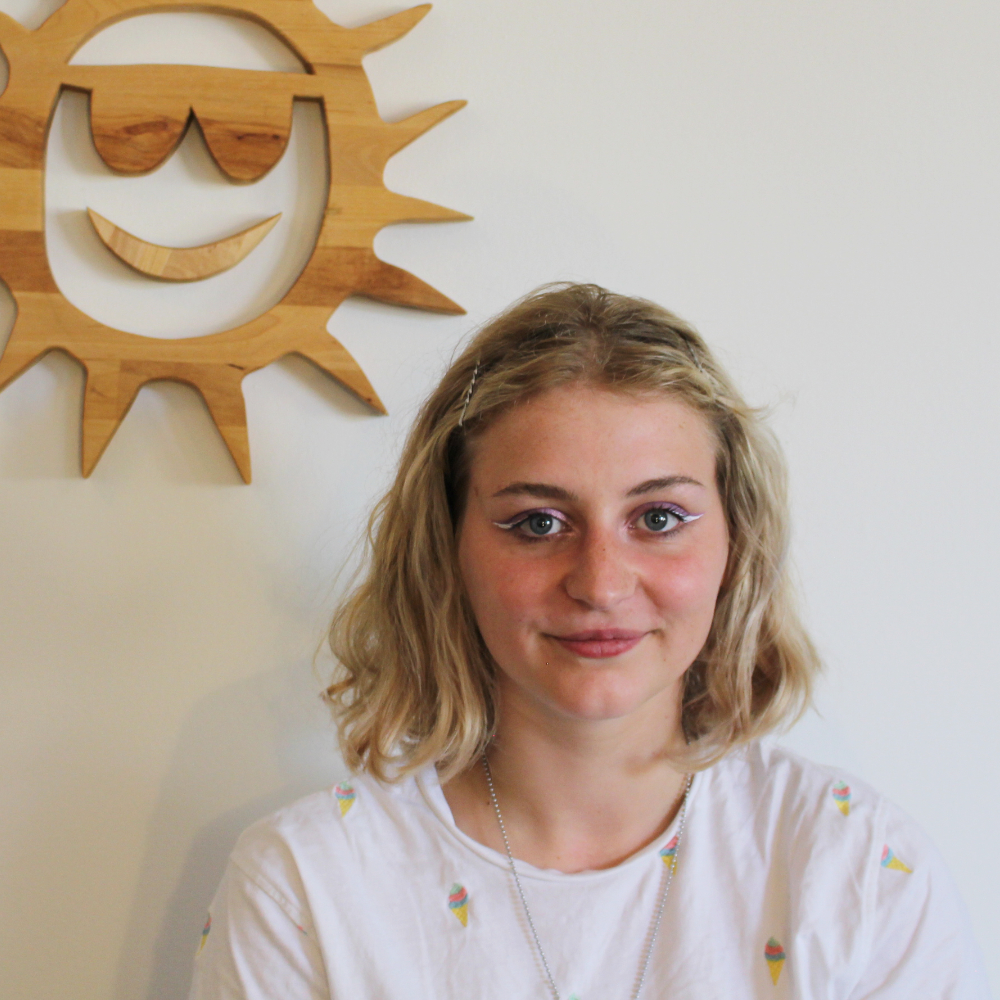 Of course creative camps are Louisa's absolute favorites: As a dual marketing management student, she also provides new creative ideas in the content team. She has great knowledge in SEO and is working on our social media and newsletter strategy. Since she was 7 years old, she has spent at least one week of every year at a summer camp and later became a counselor at a multi-sport camp. She is passionate about photography and practices Latin American dancing.
Paula 🇩🇪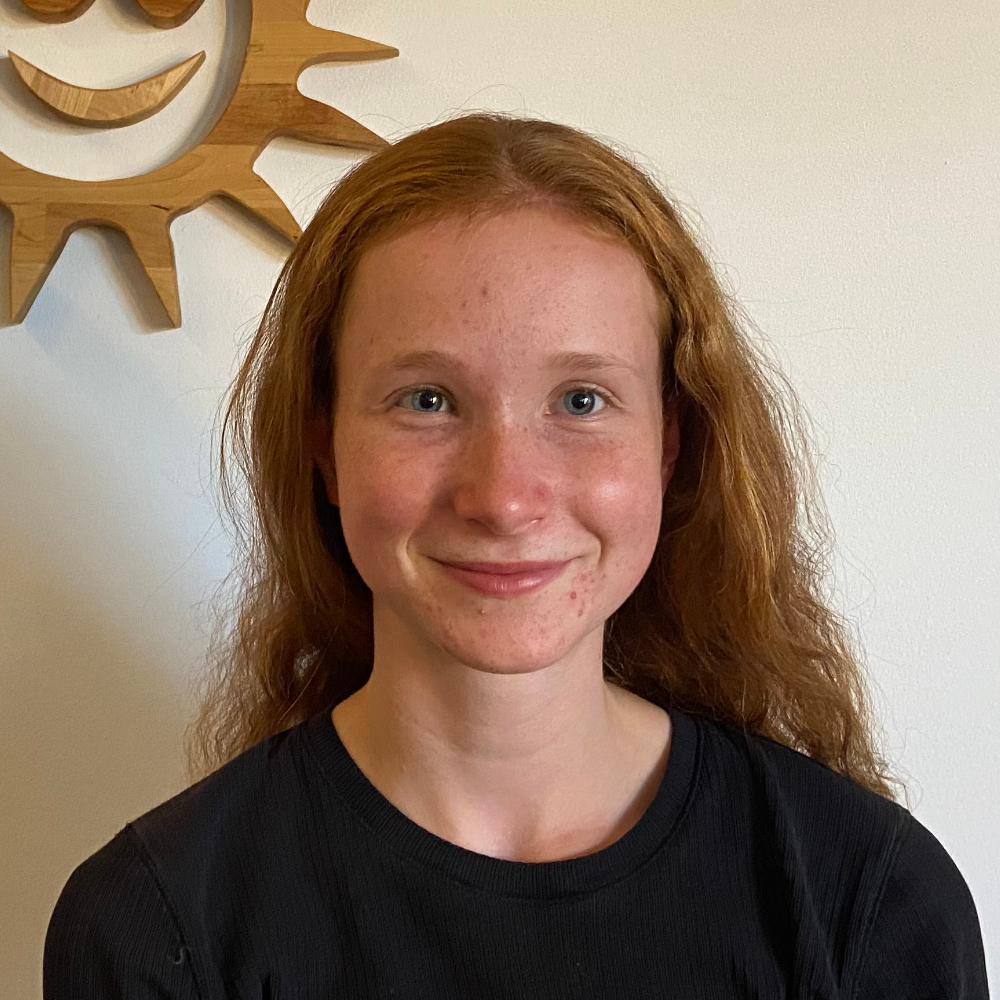 Paula enriches the Juvigo team especially with her cheerful nature and her enthusiasm for the many camps at Juvigo. Originally, Paula grew up in Bavaria and thus brought a great culture with her to Berlin. In her free time, Paula enjoys spending time in nature and taking care of her horse. No wonder that Paula is a big fan of our horse riding camps. But traveling is also one of her great passions, which is why she is also the perfect contact person for our language travels.
Tom 🇩🇪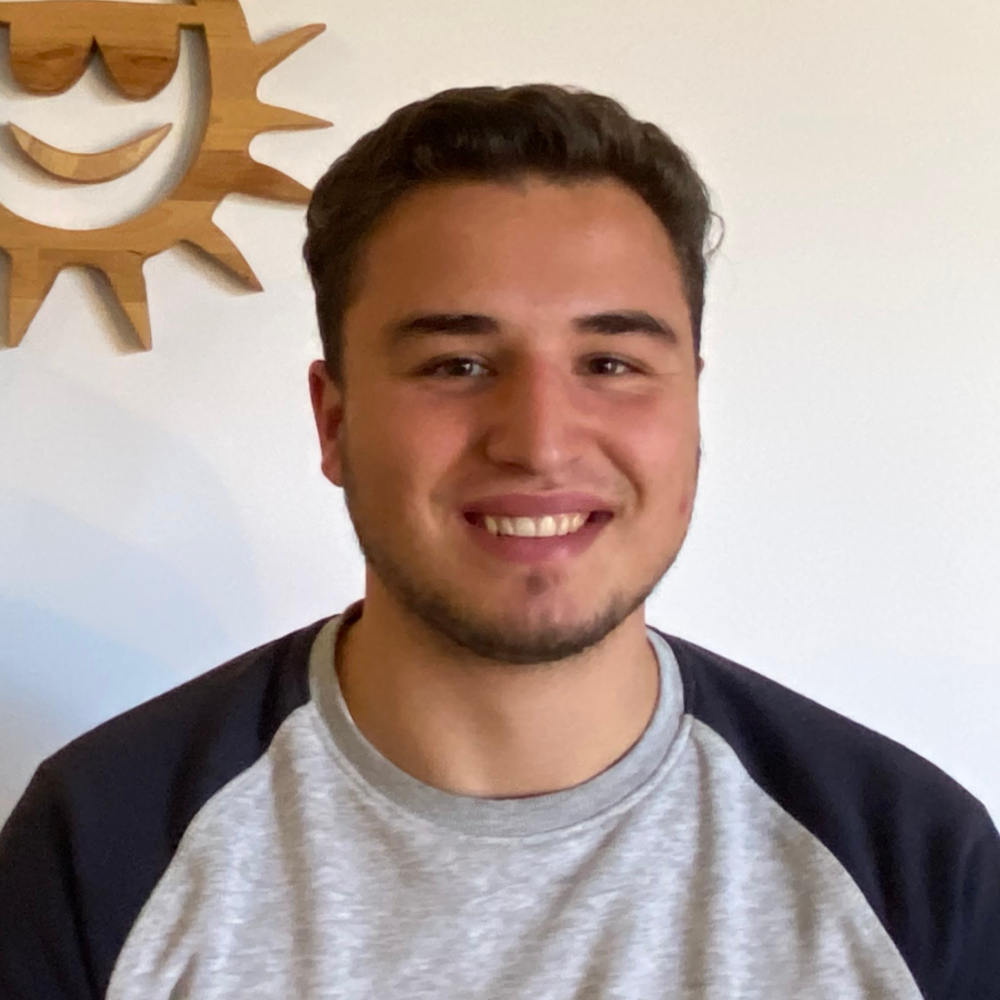 His caring nature is what sets Tom apart and what colleagues, partners and customers appreciate so much about him. Creative, practical work suits him very well and in constant contact with our partners he always acts competently and helps with great attention to detail in the development of camps. With passion he takes care of any questions our customers may have and benefits, among other things, from the experience he gained on his trip through Europe with a motorhome. Tom enjoys spending his free time in nature or doing sports.
Armin 🇩🇪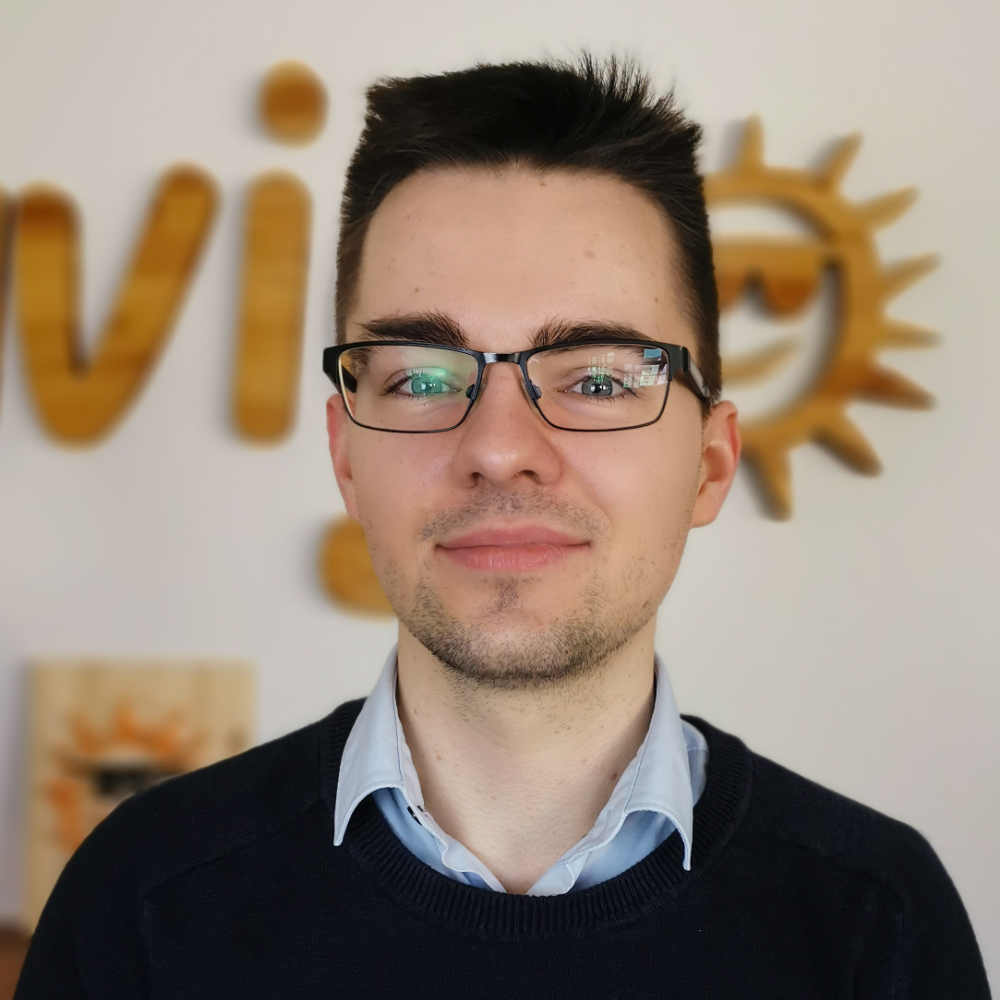 As "Azubi" for e-commerce, Armin plays an important role for our e-commerce department. So it is very good that Armin has gained a lot of experience with social media – especially Instagram – in the past years. Now he is a trainee here and wants to learn even more things belonging to marketing and e-commerce. In his free time, Armin does a lot of sporty activities, as he not only plays badminton but also does a lot of running. In 2022 he wants to participate in his first half-marathon. When he is not doing sports, he loves to walk through different cities and take architectural photos. In his childhood, he already visited a lot of different summer camps almost every year. There he also tried out various outdoor activities and met a bunch of new friends.
Annika 🇩🇪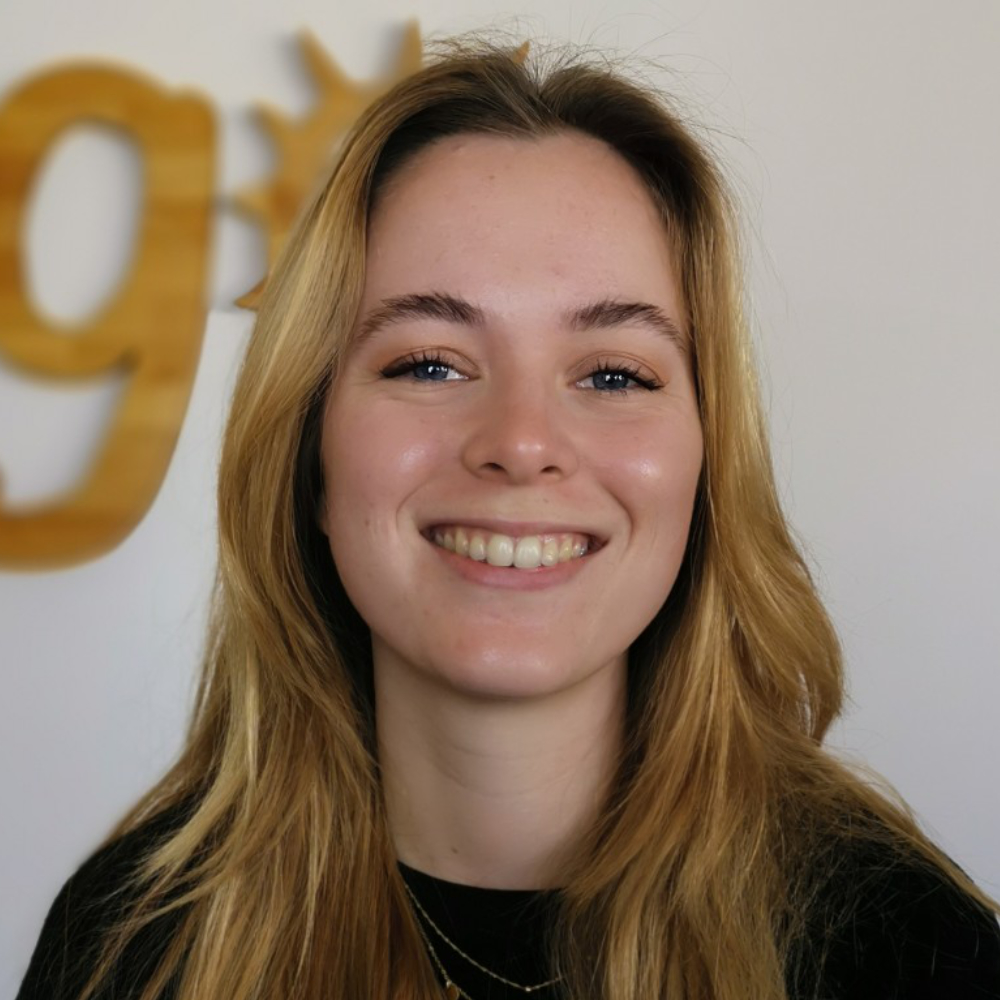 Annika studies Tourism Management while she is working in our German team. In her spare time, she loves to cook delicious meals and do yoga. When she is outside, she has a big enthusiasm for photography. Annika is a very open-minded person and always happy to help.
As she was younger, she already visited a lot of summer camps. Her favorite ones were ski camps in Sweden as well as summer camps at the Mecklenburgische Seenplatte, where she also grew up. If she had to decide on a summer camp today, she would probably choose a surf camp.
Belinda 🇩🇪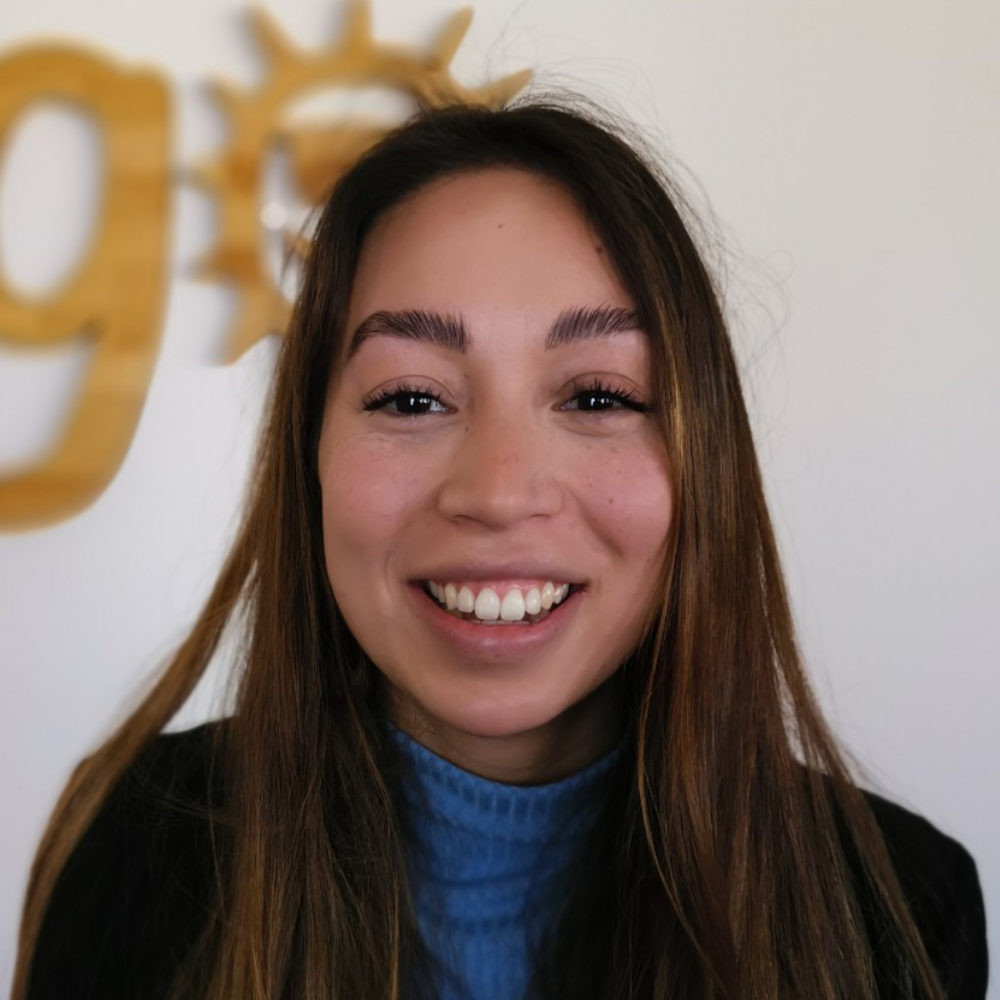 Belinda started her internship at Juvigo in 2022. Currently, she is studying Tourism Management. In her free time, she likes to cook delicious meals and or to go out for a walk in a beautiful summer setting. She already has some camp experience, as she took part at a summer camp in the USA in a students exchange program. Besides school, she was part of very interesting activities, as she visited and worked at a compost farm in Doha and went to work & travel to New Zealand. Next to German and English, she also has some language knowledge in Spanish, Thai and Dutch.
Magdalena 🇦🇹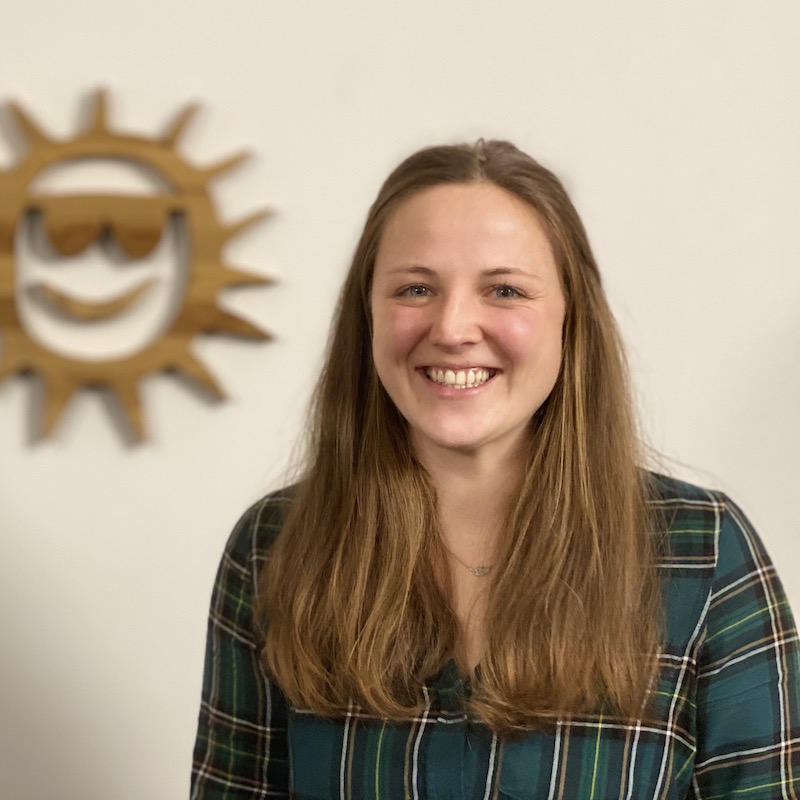 Magdalena expands the summer camp horizon with a huge amount of ambition all the way to her home in Austria. She is in charge of our expansion to Austria and Switzerland. Maggie loves to dance and the first time she went to a summer camp was at the age of 6. After that she could not get enough. She went on trips every year until her teens and later worked as a counselor herself. Even today, Maggie is always open to new experiences, which is exactly why the team is happy to have her on board in Berlin.
You can find out even more about Maggie in our German interview with her: Get to know Maggie
Netherlands / Belgium
Sam 🇧🇪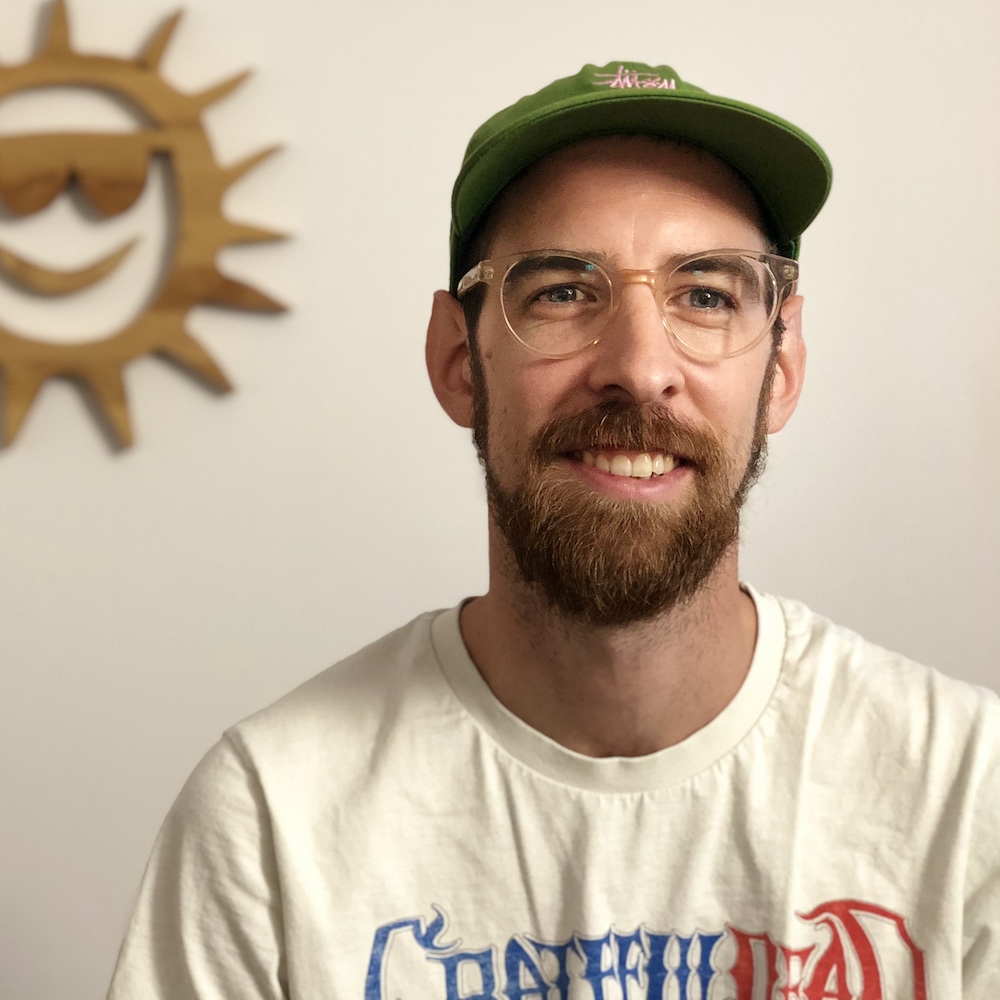 Sam loves to travel in good company, is passionate about music and enjoys reading non-fiction books about New York in the 1980s. He gained a lot of camp experience as a teenager and was a language teacher in his twenties. He is enthusiastically in charge of communicating with our tour operators and customers!
You can find out even more about Sam in our Dutch interview with him: Get to know Sam
Julia 🇳🇱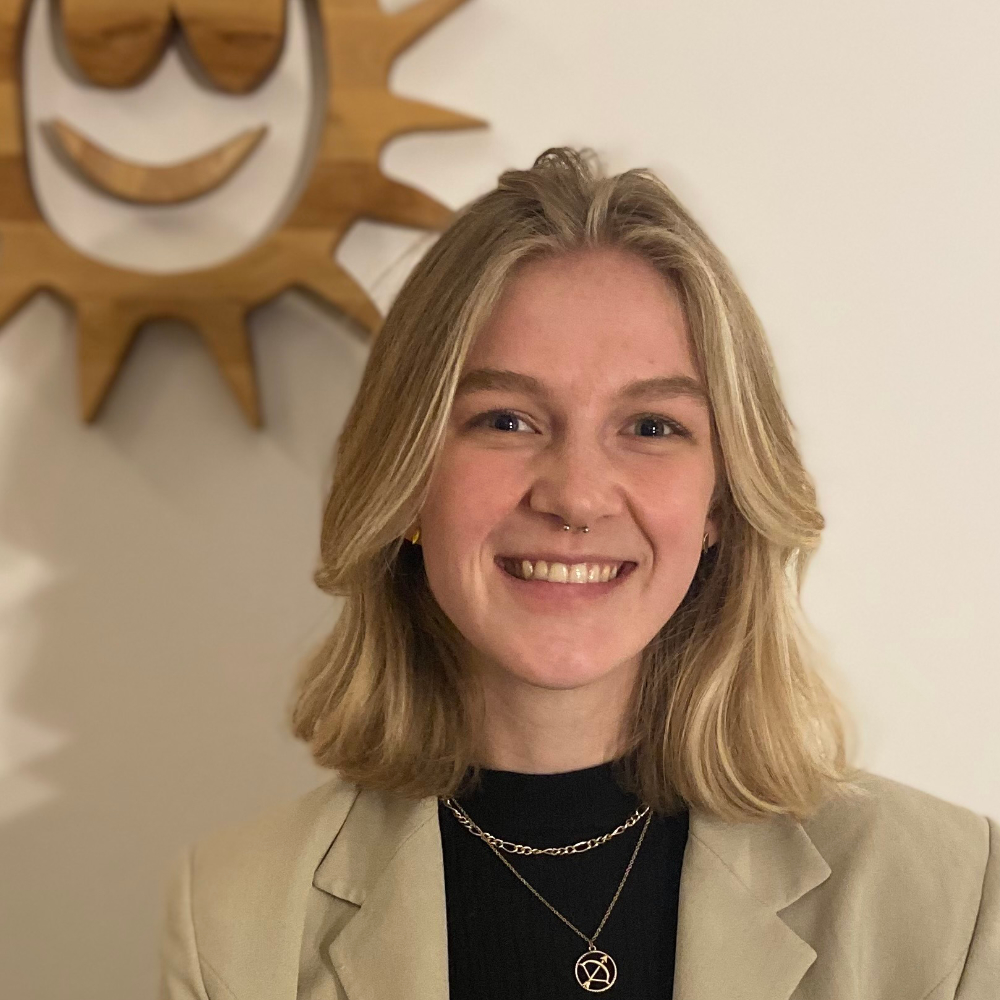 Julia brings a lot of sunshine into our Dutch team as her Motto always is to "have a sunny look on life". As a student for International Tourism Management, she is not only responsible for the content on our website, but also getting in contact with our Dutch customers and partners. In her young life, she already visited a lot of different summer camps. Her first camp experience was a horse camp when she was 8. Since then, she fell in love with those lovely animals and went there almost every summer with her friends. When she was 15, she realized her passion for being around other cultures and speaking other languages on her trip to England. Today, her favorite camp is the Minecraft camp. In her free time, Julia is into analogue photography and psychology and loves to do gardening and caring for her plants.
France
Laurette 🇫🇷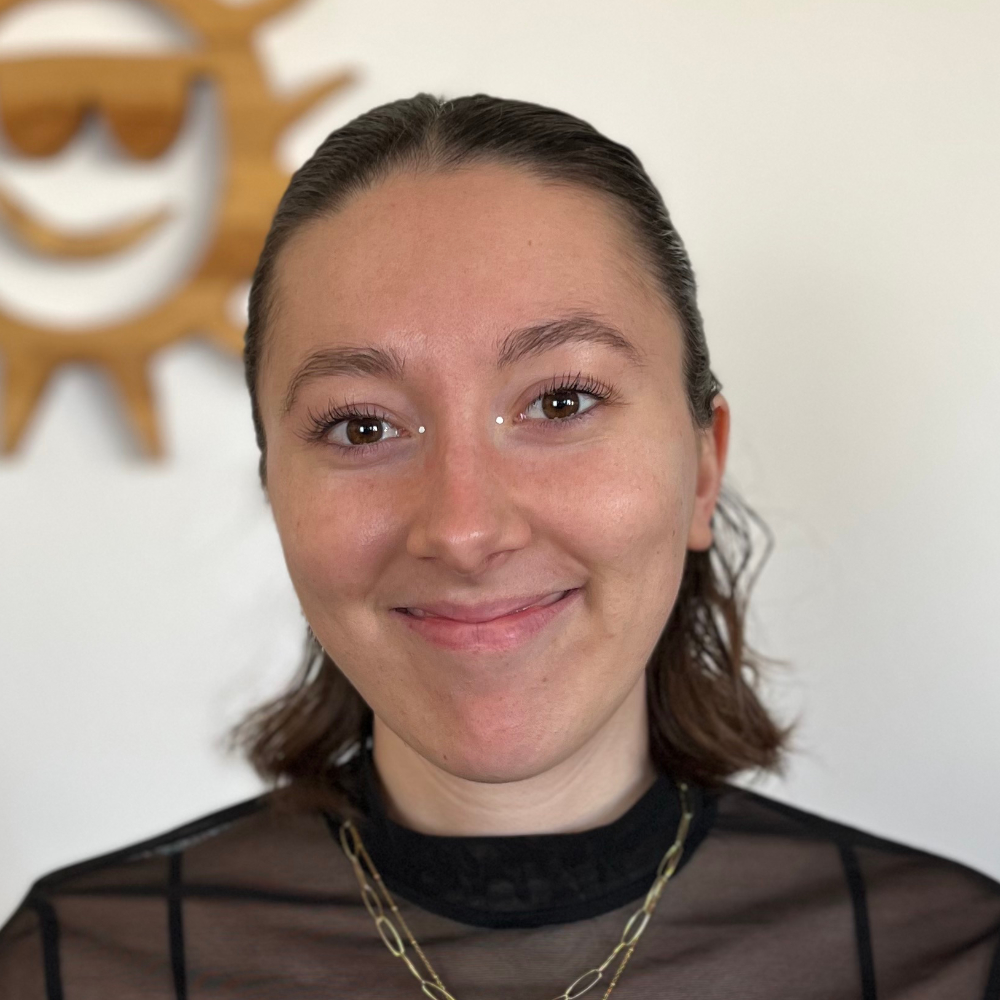 Growing up in the heart of the Alps, Laurette spent her childhood between ski slopes and summer camps in France and abroad. With friends who were directors of summer camps in the mountains, she was always been in the world of summer or winter camps. Her passion for interculturality and foreign languages led her to study translation in French, English and Mandarin. After working for several months as a summer camp counselor in England, an experience that will remain forever engraved in her memory, she decided to have a look behind the scenes and work in Berlin for Juvigo! She is now in charge of the French market, which includes answering customers' questions as well as the content of our French platform so that every young person can find the camp they will remember for life!
You can find out even more about Laurette in our French interview with her: Get to know Laurette
Adina 🇫🇷

Adina is a very nature-loving person, and it is not improbable that she has this from her time in several summer camps in the nature. Her favorite region for summer camps is and always was the Brittany. In general, she loved the camps outdoors when she was a child. In her free time she loves to play on her bass-guitar as well as cooking, also for others, and if not she is most likely somewhere in the world and exploring new cultures, languages and meeting new people. In her time at Juvigo she will take care of the French business development as well as creating content for our French website.
Lisa 🇫🇷

One of Lisa's strengths is being creative and creating beautiful camp descriptions for our French website. But also optimizing all the descriptions for search engines is a big part of her work here. At Juvigo she is part of our French content team and is already enjoying it very much. Because she is such an uncomplicated person, it was very easy for her to integrate into the team. Lisa can't wait to discover all of Berlin's culture in her free time, as she is a big fan of good movies and likes to read a good book. When she was a child, she enjoyed her time in summer camps in the south-west of France. She described it as "unforgettable". Now she enjoys her time in Berlin.
Alice 🇫🇷

Alice is a complete all-rounder, as she is an intern responsible for the content creation and marketing, as well as developing and keeping a good relationship with all our partners.
Her hobbies are, among other things, speaking new languages, geography and discovering new cultures. So she has real wanderlust.
She already has great and broad experience in summer camps, as she herself attended camps from when she was 4 years old until she was a grown up. In that time, she visited summer camps in over 7 countries. After that, she became a camp leader herself and enjoyed her time with the kids in her home country France as well as in Malta.
Johanna 🇫🇷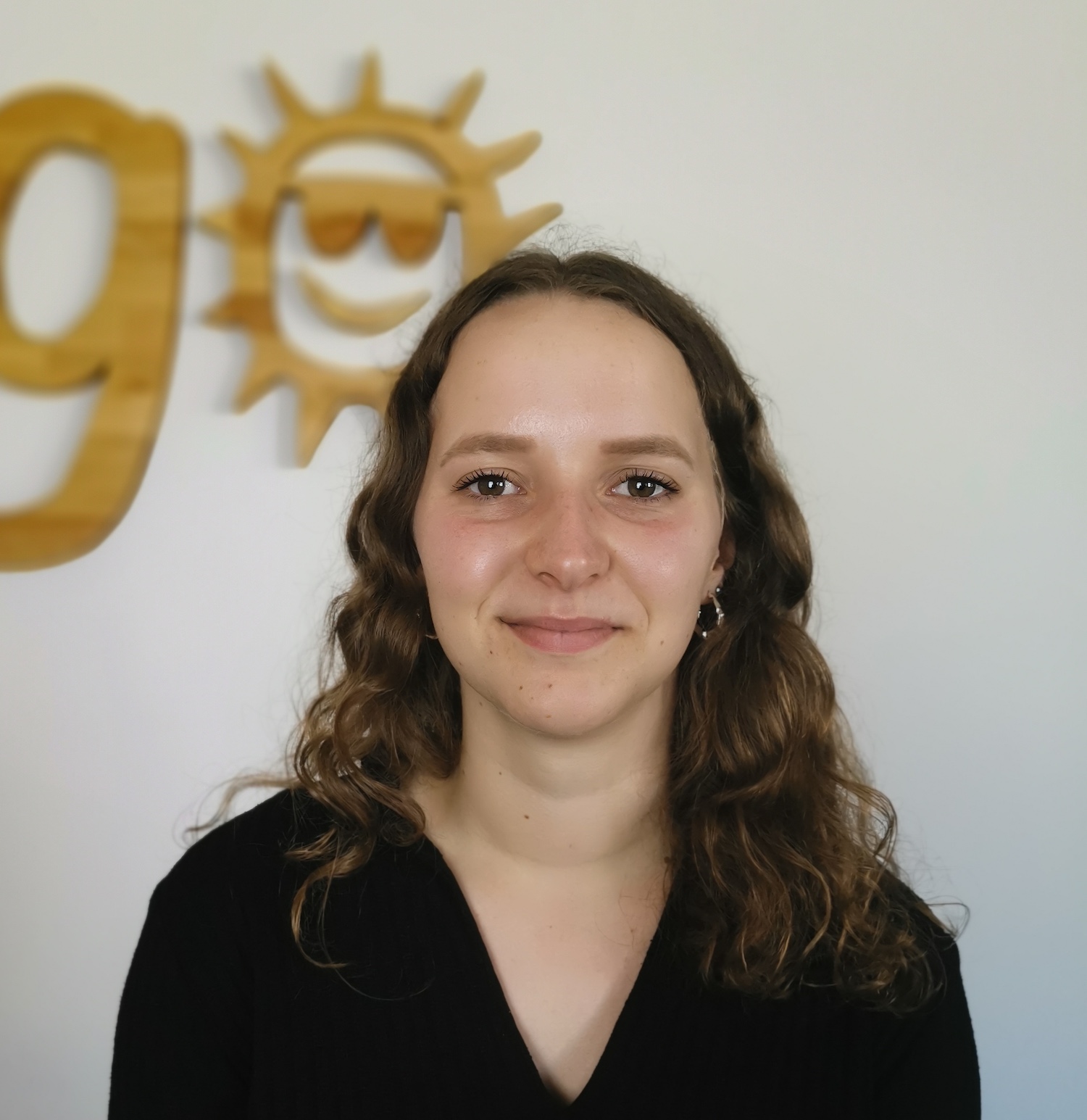 Johanna grew up in Alsace, at the border with Germany and Switzerland. Since a very young age, she has been interested in interculturality, travelling and languages. She enjoys meeting new people, going out with her friends and listening to music. This made Berlin the ideal place for her internship! Summer camps also have a special place in Johanna's heart. She has wonderful memories of making bonfires and sleeping in tents from when she was a member of the "Scouts de France". Her favourite camp, however, was a catamaran and diving camp in the South of France.
Spain / Portugal
Miguel 🇵🇹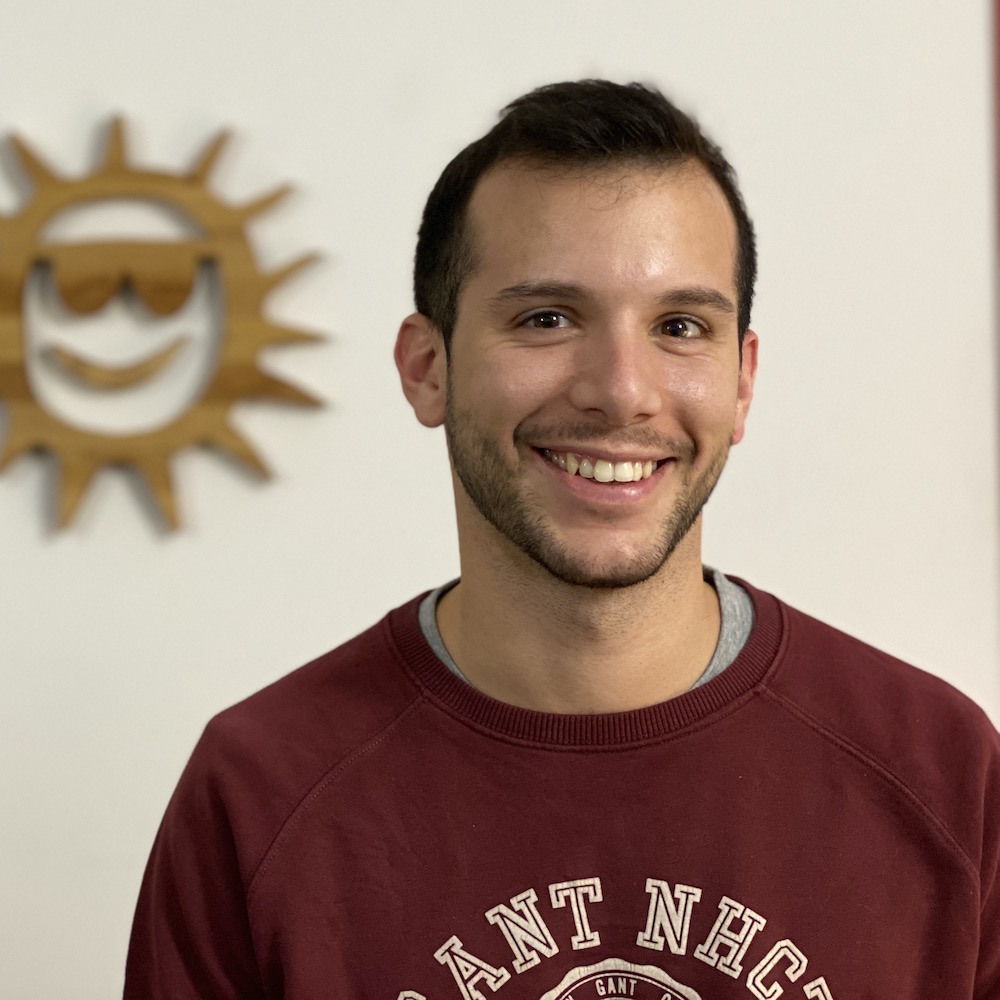 Miguel is passionate about the travel and tourism industry. From a very young age he started traveling from North to South of Portugal and also abroad. He also loves to be in contact with people and is always available to help solve any problem. These two passions made him pursue a career in the tourism Industry. Specialized in this area, he worked as a summer camp leader in Portugal and Switzerland, hotel animator in Greece and with the best surfers in the world at the World Surfing Championship in Portugal for several years. During his student years he was also the president of the student association and was responsible for organizing youth trips.
You can find out even more about Miguel in our Portuguese interview with him: Get to know Miguel
Alexandra 🇵🇹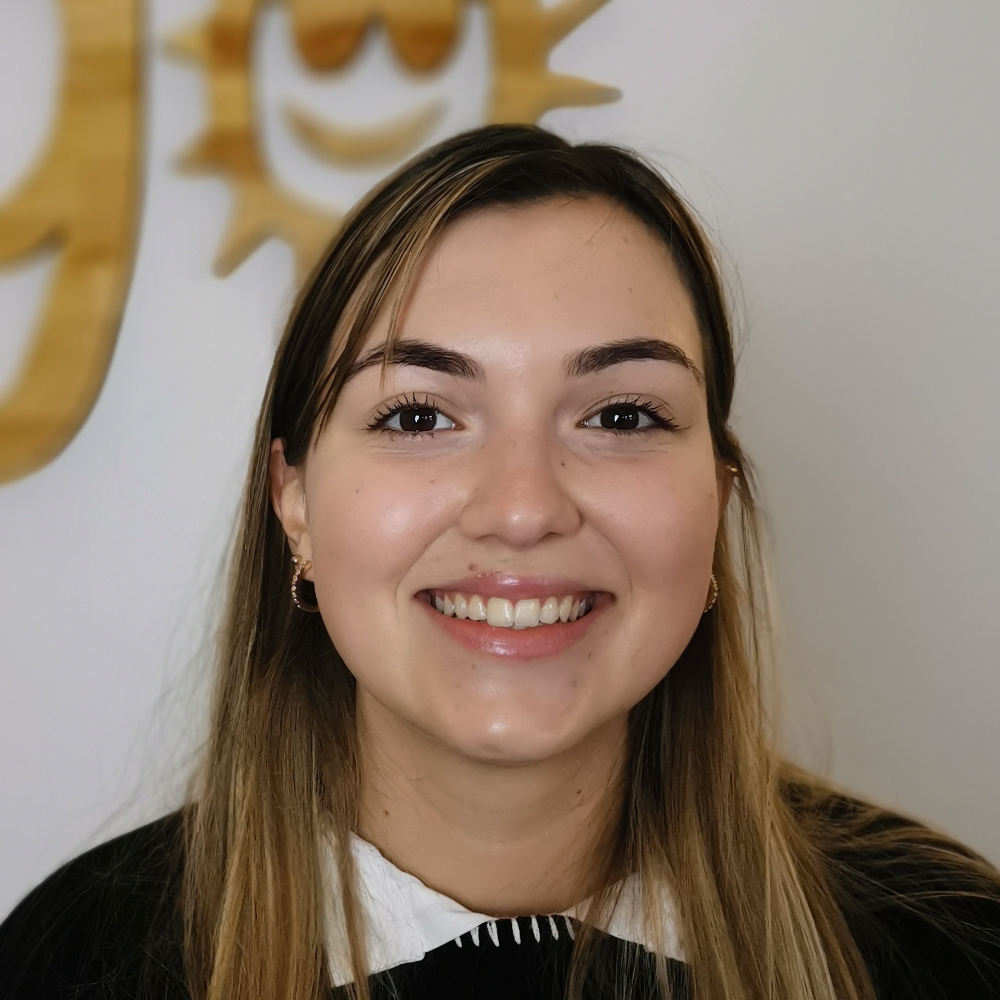 At Juvigo Alexandra's task is to make customers happy. She is also responsible for extending our big selection of Portuguese camps and to advise customers about all the camps Juvigo has to offer. She arranges her free time quite differently. Sometimes she is good to have for a tensioning TV series or a good movie, and sometimes she goes out with friends for a good drink. Her camp experience is quite extensive as she already participated in a lot of camps, and she also already has been a monitor in several summer camps. It is really hard for her to decide on a specific favorite camp, but if she had to choose, we will most likely find her in water sport camps.
Italy
Michela 🇮🇹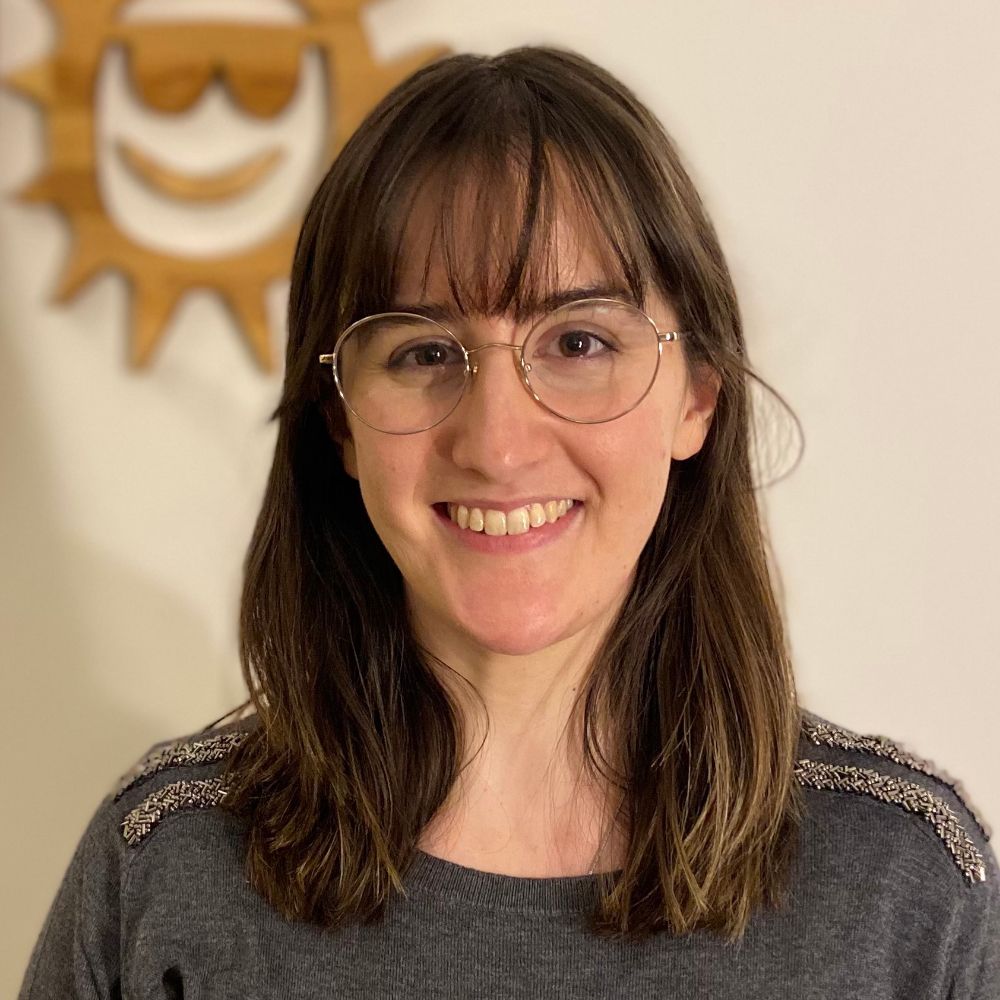 Michela grew up in the north of Italy, loves to travel and to be in contact with other cultures and languages. She loves skiing and has always enjoyed spending her summers at holiday camps with her friends. Her favorite camp is one in the mountains of Italy, because of all the hikes and fun adventures in the forest that they planned. Michela has worked as an educator for many years at a summer camp in her city organized by a local onlus association, here, together with a team of volunteers, she also organized many events and entertainments for kids and teens. Right after highschool, she went to Seattle to work as an Au Pair for two years and, soon after coming back to Italy, moved to Berlin to study International Business. During her studies, she also worked part-time in Finance.
She is now working on building our Italian platform and is very excited to see it grow and develop as she finds new partners and camps to offer to this new generation of young camp lovers.