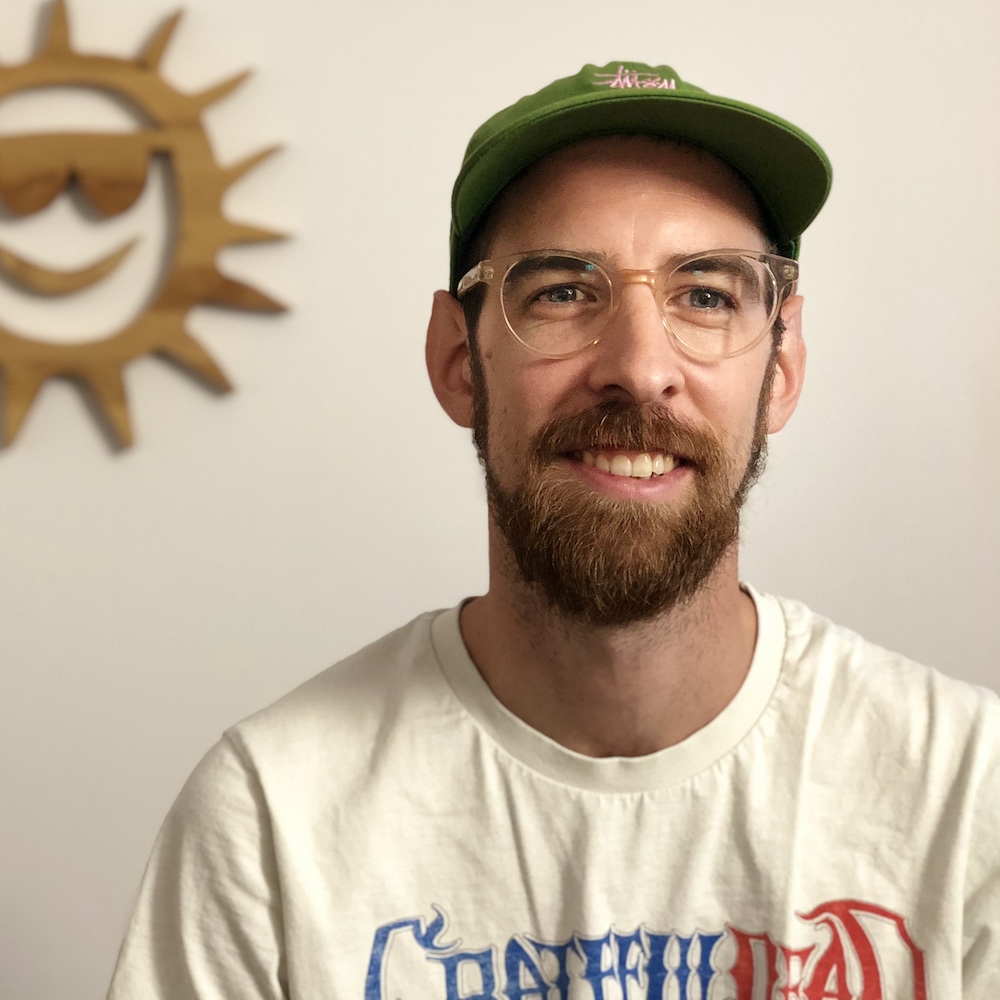 Hi, I am Sam and I was born in Belgium. I moved to Germany in the winter of 2015 after putting my job as a teacher on pause. The initial idea was to take a sabbatical year from teaching to travel a bit and focus more on my career as a musician. Five years later I am less active as a musician, but still living in Germany.
How did you come to Juvigo?
I found Juvigo when I was looking for a new career opportunity in Berlin. I have worked for different companies in different sectors for the past 5 years and was looking for a position where my working schedule would be without shifts and weekends. As a refugee worker and customer care agent I always had to work the weekends, as well as work in early and late shifts. When I read the job description on the Juvigo website, I got very excited and applied right away. I am very thankful for the opportunity that I was given to grow with the company.
Do you have a degree in tourism?
No. I have a bachelor's degree as a social worker and a teachers diplome. Right after my studies I was offered the teaching position and I stayed in it for almost 7 years. When I moved to Germany my degrees did not have the automatic recognition from the German state, so I started working in different areas.
Do holiday camps, youth trips and language trips have a special meaning to you?
Absolutely. I always went on summer camps when I was 10 till 16 years old. I remember going with my close friends to the south of Belgium, Germany and Switzerland. It was a highlight every summer and I made a lot of new friends. As a teacher, my students were 12 till 18 years old, so very similar to the participants of the Juvigo holiday camps, and I was teaching Dutch. I have 7 years of experience in language teaching and also was teaching a summer class every year.
What exactly are your tasks at Juvigo?
At the moment I am responsible for the Dutch market which includes the Netherlands and Belgium. I contact potential partners and am responsible for the onboarding process of the camp organisers. Once we establish a partnership, I am also the point of contact for them. Besides that I provide the customer service for the Juvigo customers who have questions about the camps or want to book. In the past year I have also written a lot of content for both platforms, been working closely with Björn in the hiring process of our new international teams and constantly improving our product.
So you really do everything around the international platforms. A "start-up within a start-up", so to speak, right?
Haha, not everything. We are a good team and work together closely. I rely on my colleagues and their knowledge, Björns experience and when I joined Juvigo the Dutch market had already finished its first summer season. So I would not say I started it, but rather helped to expand it. It is very exciting at the moment being involved in the process of opening to new markets and building the international team.
What does a typical working day look like for you?
My days are never similar and the tasks are very broad. Some days I am focussing on being in touch with our existing partners, other days I contact potential partners, answer customer questions, write texts for our websites and so on. I have a lot of responsibilities and just make sure I get the job done. Juvigo gives you a lot of responsibility from the first day, but also freedom to plan your tasks as you wish.
What do you enjoy most about your work?
I am very happy in the team, that is a big plus. The fact that I have a lot of responsibilities and get positive feedback is very encouraging. I love building personal relationships with our partners, helping parents or their kids find the right camp, training new colleagues, onboarding new partners,… basically I enjoy all the tasks.
What do you enjoy least about your work?
At the moment I look forward to having a Dutch colleague who will take over the content writing of the camps and help me in the customer service. Those tasks are not less fun, but tend to slow down the other tasks I have to get done.
What do you wish for Juvigo and especially for the international platforms?
I just wish us to keep growing, as a company and as a team. I am excited to have a more international team, hear more languages in our company and to help set up the new international platforms.
Are you happy at Juvigo?
I feel great at Juvigo. My first year was very challenging and weird because of the corona crisis, but I have always felt supported by Björn, basically since day 1. Everything can be discussed, there is a healthy atmosphere in the company and there is a good work-life balance. I have said it before, in private, but I am very grateful for the opportunity I was given when I was hired at Juvigo. I am looking forward to making our new team members feel as great at Juvigo as well.
---
Would you like to start your career at Juvigo? Then take a look at our international job offers and find the right job for you.