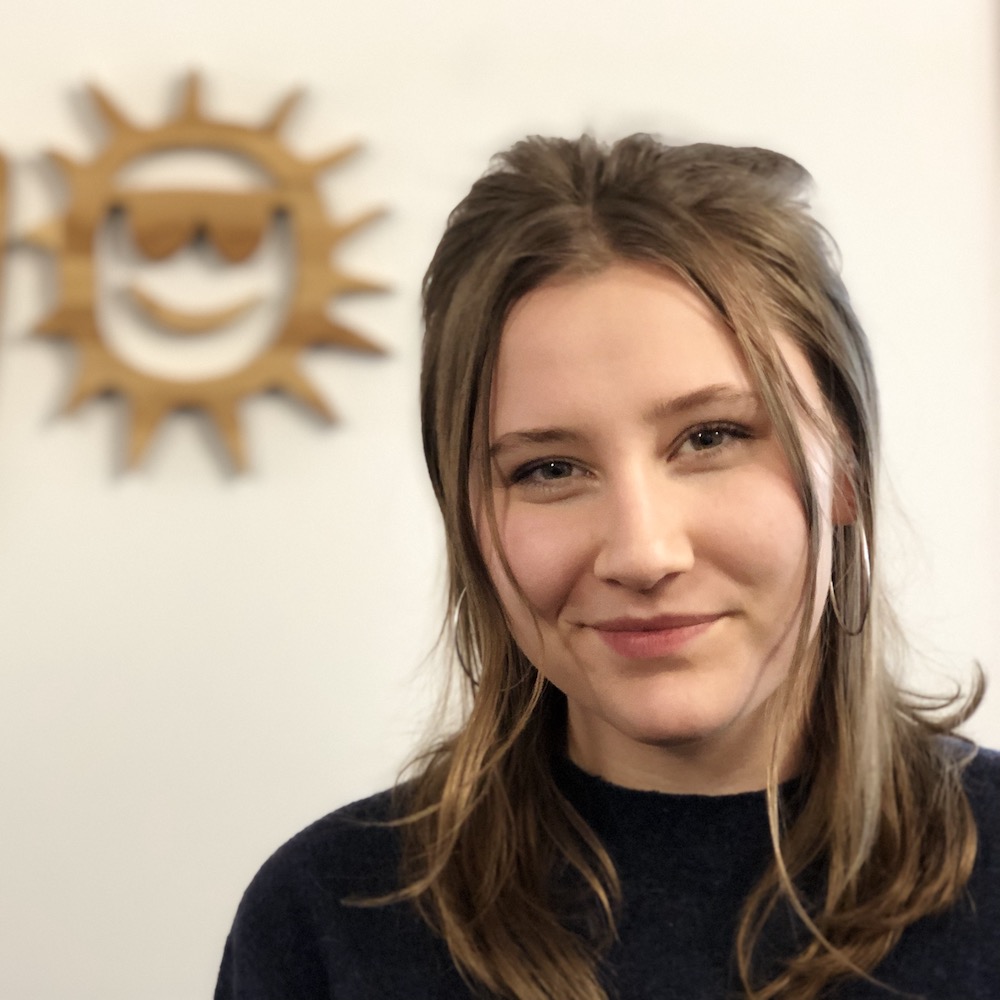 Hi, I'm Fenja and I'm a working student in the tech department at Juvigo. If you don't see me programming, I'm probably at the gym or eating Sushi.
How did you come to Juvigo?
My story with the company began at a barbecue four years ago, when a very good friend took me to a team event at her work: Juvigo. At that time there were not even 10 people in the team and since I had no professional experience in programming (apart from my computer science studies), I invested the first year helping to build up the content and SEO area. That was of course advantageous when I finally switched to the tech department at the beginning of 2020.
Do holiday camps, youth trips and language trips have a special meaning to you?
When I was a kid, you could describe me as the stereotypical girl having a heart for animals, especially for horses. That's why I spent one week of my precious summer holiday each year on the back of a horse, either at Schloss Boitzenburg, Schloss Gadow or even more often at the Werbellinsee. That's why working at Juvigo always has a little nostalgic touch to it.
What exactly are your tasks at Juvigo?
Some fancy Startup guys would probably call me a fullstack developer. Our tech team works very closely together and it's also really important for us to keep in touch with the other sub teams of the company. All tekkies have an overview of the major ongoing projects while working on a personal main project. In my case, these are all upcoming tech related things in our customer service tool, because I created the codebase behind it. I know, that sounds like a whole bunch of responsibilities for a working student, but that's actually one of my most favorite facts about working at Juvigo: The mix of trust and support.
Why is it so cool to see your programmed tools being used?
The biggest reward for the hard work on every kind of coding challenge is the moment when you see a non-tech-colleague using your tools as if that would be the most natural thing in the world. Knowing that your effort is really needed by almost 40 people is very motivating.
What does a typical working day look like for you?
My first task at the office is usually to get myself a cup of coffee. Afterwards, we talk about how our current projects are going and which urgent bugs appeared recently. Sometimes I've also got some important messages on Slack that I need to answer. Fortunately, the people are sitting almost next to me, so I can just go over and have a chat about their issues or ideas. Apart from that, I spend the day like any other nerd in front of colorful text on a black background.
What do you enjoy most about your work?
I really like the conversational aspect. We are not one of these tech teams that schedule ten meetings per week to discuss the best way to report a bug. We are just friends having fun coding together and creating products that enrich the other team members' workflow.
What do you enjoy least about your work?
The other side of my work directly next to the users of my software is, indeed, that there is nowhere to hide if something goes massively wrong. Sometimes you have to keep cool, when nobody else can. But that's part of the game in tech, isn't it?
Are you happy at Juvigo?
Sometimes I leave the office exhausted, but you can be sure that I'll be back with a smile 🙂
---
Would you like to start your career at Juvigo? Then take a look at our international job offers and find the right job for you.
Here you can read more about Juvigo as the European market leader in youth travel.