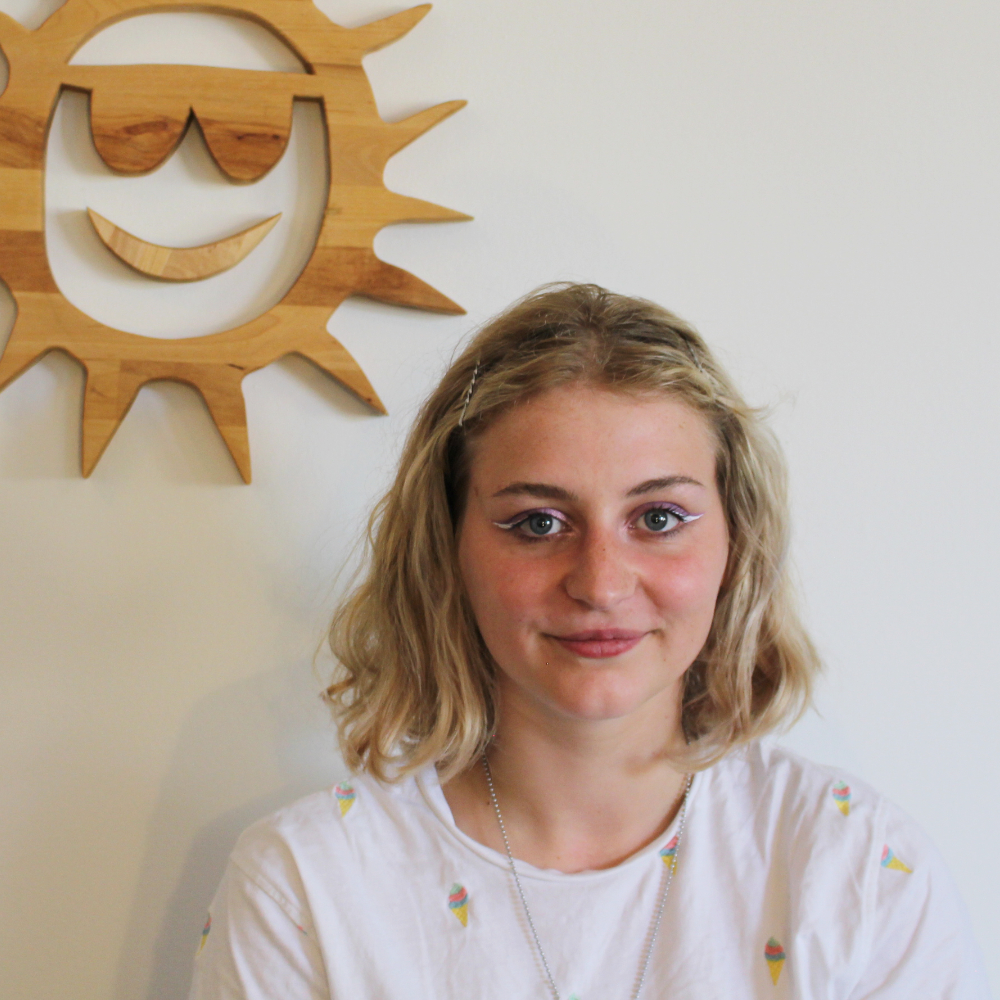 Hello, my name is Louisa. I am from Münster and moved to Berlin in 2020. I started to work for Juvigo in June 2021. Even though I've lived in Berlin for quite some time now, I still love to discover new restaurants and clubs!
My passion is contemporary and latin dance and I love musical films (especially High School Musical).
What made you decide to study "Marketing Management"?
After my A levels I didn't really know what I wanted to do. All I knew was that I liked the concept of dual studies. I decided to moved to Berlin to experience what I would like to do and did several internships there: an internship at a designer, the next at a photo studio and after that I did an internship at a marketing agency. During this year I learned a lot about SEO, Social Media, Storytelling etc. and I just loved it. So Marketing Management was the perfect opportunity for me.
Are you glad you made that decision?
I am very happy about that decision. My classes really complement my job.
Why did you decide to study at the IU International University of Applied Science?
First, I got the job at Juvigo and then decided for a university. I had already heard a lot about the IU International University of Applied Science and I really liked their appearance. They really put in a lot of effort to communicate well with potential students and gave me the impression that if they don't know everything about marketing, nobody will.
What do you learn at your university?
It is my first semester so I am learning the basics about marketing, scientific work and business administration. I really enjoy the learning methods because we have many group projects and use examples from our practice partners.
What does a typical day in the office look like?
I have many different tasks, so I can't really tell you about a typical working day. I am responsible for Juvigo's Social Media appearance, so I create new content in forms of tiktoks, stories, pictures and reels. I also work closely with our SEO team and stay in touch with our freelancers. Other than that, I write our customer's newsletters to keep everyone updated.
What are your favourite parts of your job and what do you like the least?
My favourite part is that I am the first person at Juvigo to start working on our social media. I wouldn't say that I feel like Columbus, who is proud to be the first one to discover it. It is more about having the freedom to be creative and implement all of my ideas.
What I really don't like is when one of my ideas flop. Sometimes I feel like I've created the best reel of all times (in my opinion) and then it only gets 100 impressions and five likes. That's a bummer.
What would you like to do after your bachelor's degree?
Oh, that's a difficult question but I still have three years to decide about that. I am not in a rush and I am curious where (and how) my way will go.
Do you feel good at Juvigo?
Yes, I am very happy that I found such a young and cool company. I've made many friends here and I love our karaoke evenings in the office.
Would you recommend Juvigo to other dual students?
Yes, I think Juvigo is a great place for dual students. They always try to support me in every way.