Aktuelle Studienangebote
---
Die Frankfurt University of Applied Sciences (Frankfurt UAS) ist eine angesehene Hochschule in Frankfurt am Main. Mit praxisnahen Studiengängen und einer starken Verbindung zur Industrie bietet sie beste Karrierechancen. Die moderne Ausstattung und engagierte Dozenten sorgen für eine optimale Lernumgebung. Die Frankfurt UAS steht für Qualität, Innovation und individuelle Betreuung der Studierenden.
Juvigo ist Europas Spezialist für Feriencamps, Jugendreisen und Sprachreisen. Neben unserem Heimatmarkt in Deutschland sind wir auch in Holland, Belgien, Frankreich, Spanien, Portugal, Italien, Österreich und der Schweiz aktiv. Alle Geschäftsaktivitäten steuern wir zentral von unserem Berliner Büro mit einem internationalen Team.
In Kooperation mit der Frankfurt University of Applied Sciences (Frankfurt UAS) bietet Juvigo verschiedene duale Studienmöglichkeiten an. Bewirb dich jetzt direkt bei der Hochschule Worms für ein duales Studium und werde bei Juvigo Teil des internationalen Teams. Bei Fragen kannst du dich auch jederzeit an uns wenden.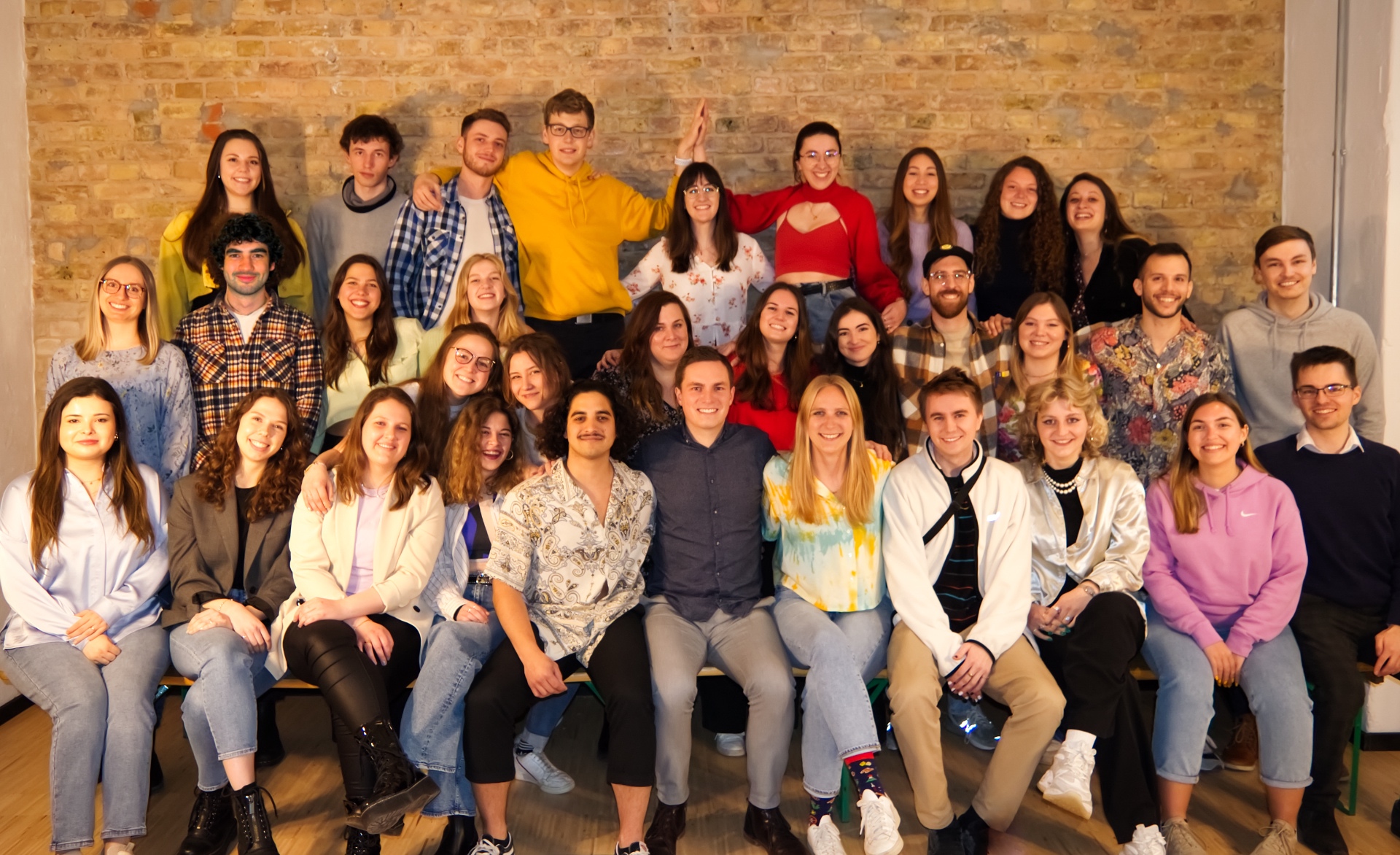 Das bietet dir Juvigo
Eine langfristige Perspektive in einem stark wachsenden internationalen Unternehmen
Voller Überstundenausgleich und Gleitzeit
Attraktive Vergütung zusätzlich zur vollen Übernahme der Studiengebühren
Büro in Berlin-Kreuzberg
Enge Einarbeitung und strukturiertes Arbeiten ab Tag 1
Regelmäßige Meetings, in denen du deine eigenen Ideen einbringen kannst
Büro ausgestattet mit Apple Technologie (iPhone, Mac,…)
"Duz-Kultur" – sowohl unter Kollegen als auch mit Geschäftspartnern
Eine steile Lernkurve durch volle Einbindung in das internationale Team
Die Möglichkeit eines Vorpraktikums bevor dein duales Studium offiziell startet auf 450€ Basis
Das bietet dir die Frankfurt University of Applied Sciences
praxisnaher Bezug zu den Branchenexperten
Studieren nach Maß – passend für jeden Lebensabschnitt
Höchste Qualitätsstandards für dein Studium
weltoffene Atmosphäre am Campus mitten in Frankfurt am Main
Ein staatlich anerkanntes Bachelorstudium mit praxisnahen Inhalten
Kleine Gruppen, direkter Kontakt zu den Lehrenden
Du hast die Möglichkeit BAföG zu beantragen
Auf dich warten ideale Karriereperspektiven durch unser praxisorientiertes Studienmodell
Schau dir die aktuellen Studienangebote an und bewirb dich direkt bei der Frankfurt University of Applied Sciences. Wir freuen uns auf dich!