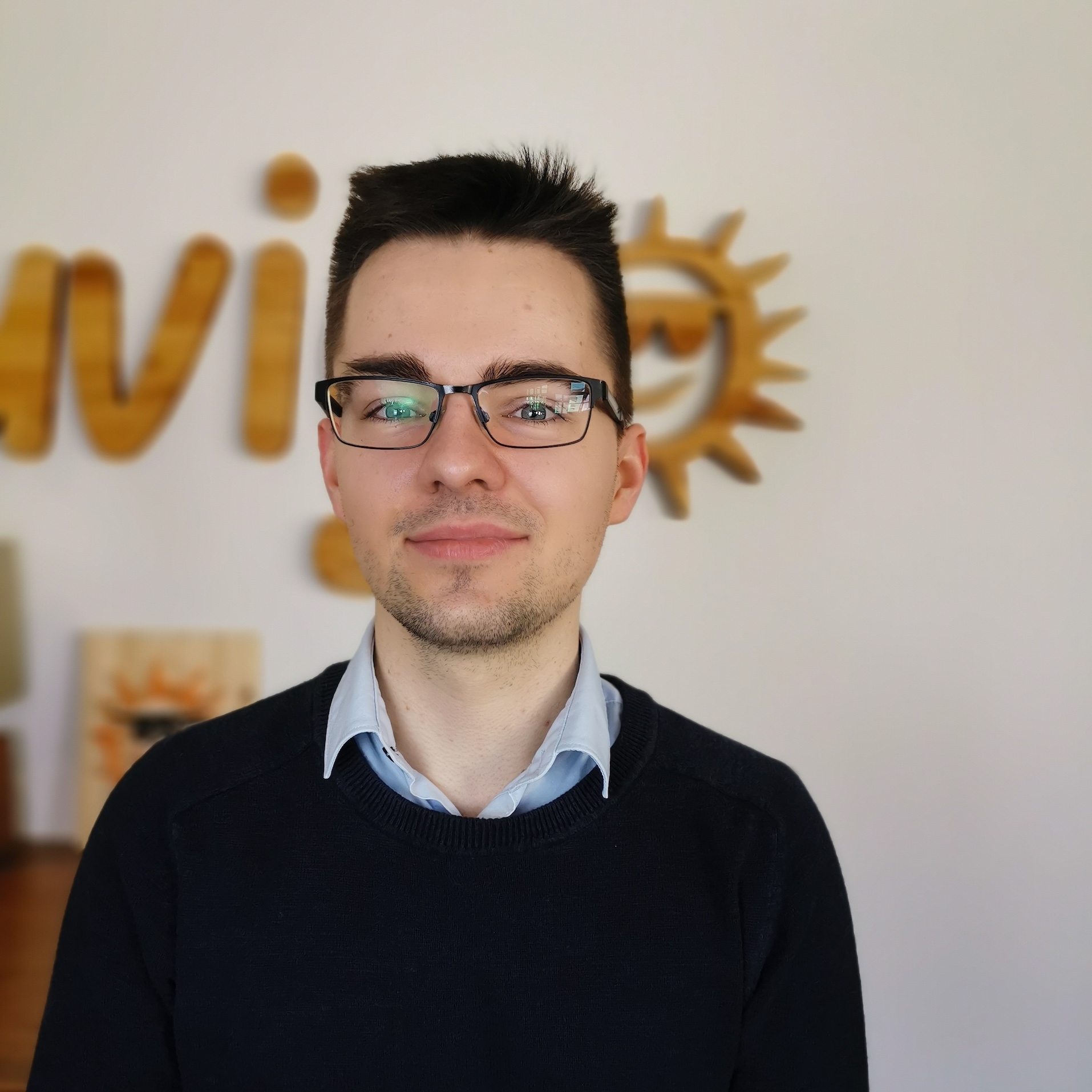 Hey, my name is Armin and I was born and raised in Berlin.
I am currently doing my apprenticeship and training to become a management assistant for e-commerce (Kaufmann im E-Commerce) at Juvigo.
In my spare time I like to take photos with friends, enjoy a coffee in the sun or play piano.
How did you find this job?
I found Juvigo through job offers on Google as I was looking for a new training company. After 6 Months of my apprenticeship I started working at Juvigo in February 2022.
What is your position at Juvigo?
My main two tasks are SEO (Search Engine Optimisation) and Social Media. This means I'm taking measures on our website, so Google will rank our website higher up in the search results for specific search queries. Furthermore I am responsible for the strategy and content creation regarding our Social Media Accounts on Instagram, TikTok and YouTube.
That sounds interesting! When did your interest in social media start?
My interest in social media started when I began to post my own photos of architecture on Instagram in 2016 and started a theme page for photography. A profile that I'm still managing by the way! I personally think that social media, especially Instagram, is a great and easy way to connect with like-minded people.
Can you describe a typical day in the office?
I start my day around 9 am by saying good morning to my colleagues and checking some daily SEO-metrics. After that I take a look at our social media accounts for any important incoming messages. Then I usually start with SEO. This might be researching keywords and creating new categories on our website or optimising existing categories.
I usually have my lunch break between 12 am and 2 pm and enjoy some street food from nearby restaurants in our backyard. Next, I create a plan for our social media accounts or brainstorm new ideas and shoot videos and photos. During my apprenticeship you can find me in the office 3 days a week, on the other 2 days I am attending vocational school. My office day ends around 5 pm.
Do you have experience yourself with holiday camps or youth travel holidays?
Yes, I have plenty of good memories from my childhood. From a young age I spent many summers at holiday camps all over Germany. One of my favourites was at the Baltic Sea where I learned how to windsurf!
What is your favourite part of your job?
I really appreciate the freedom and trust I get when it comes to social media. Coming up with new strategies and ideas to create engaging videos is really cool in my opinion.
Is there anything you do not like?
Yes, of course some tasks are less fun than others. Like adding internal links to our website's texts for example, however it helps a lot to increase our visibility on Google.
Would you recommend your job to others?
Definitely! You get a lot of responsibility from the beginning and get interesting tasks in different fields. Juvigo is the right place if you like flexible working hours and exciting team events with colleagues.