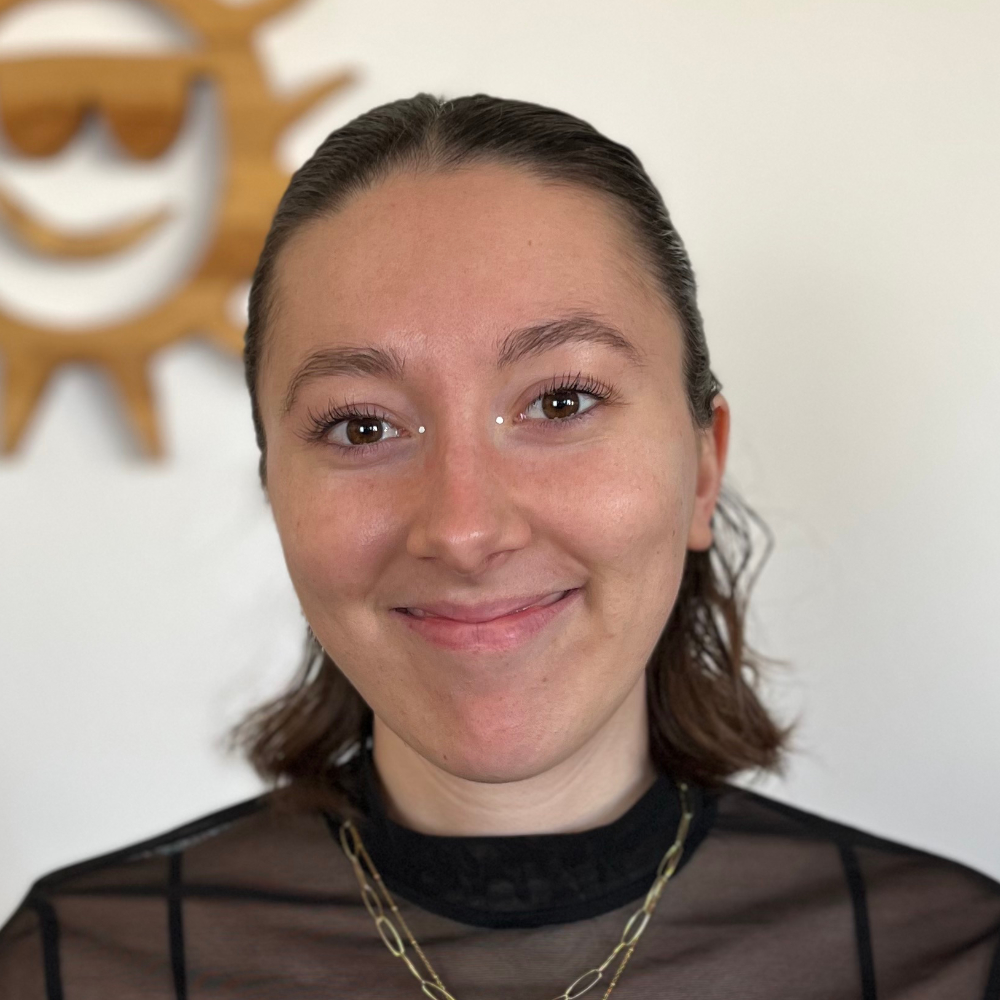 Hello! I'm Laurette, a Frenchie coming straight from the Alps. Currently finishing my bachelor's degree as a translator in English, Mandarin and French. I moved to Berlin end of December 2020 in order to start working for Juvigo and to improve my German. I'd say that what I enjoy the most is to meet new people and hang out with friends and experience some new things every day!
How did you come to Juvigo?
I was looking for my end of studies internship and wanted to go to Berlin as the city had always fascinated me. Having been an activity instructor back in England a few years back, I really wanted to experience the other side of the whole holiday camp industry. That's when I found the Juvigo ad and applied! The rest is history.
What subject are you studying?
I am studying translation as well as international trade and corporate communication in three languages: French, English and Mandarin. The reason I chose to study in this field is that I have always been fascinated by languages and social interactions. Beside my love for languages, I truly believe social interaction plays a tremendous part in a healthy lifestyle and a well functioning world.
Do holiday camps, youth trips and language trips have a special meaning to you?
Growing up, I have always been surrounded by the magical world of holiday camps. More than having been to camps as a kid, I grew up with close friends of my parents having their own holiday camp centre. My first working experience was in their camp and I loved each and every second of it. A few years later, I became an activity instructor in the UK and it was also one of the best experiences of my life.
What exactly are your tasks at Juvigo?
Working for Juvigo, I am responsible for putting all our camps on the French platform, handling the customer service and making sure our customers are happy. In the end, we could say I am responsible for the whole customer experience on our French website.
What does a typical working day look like for you?
Usually, I'd arrive around 9 in the morning and deal with everything that happened during the previous evening or the week-end meaning answering every e-mail, calling people back and dealing with the bookings we received. Depending on the day it is, it can take up to 5 hours! After all that is done, I'll usually write a few camps for the website, answer calls throughout the day and deal with everything related to the French market. In the end, there isn't really a "typical day" working here as my tasks evolve on a daily basis.
What do you enjoy most about your work?
I'd say it's the fact that I'm helping kids in their quest for the perfect holiday camp. Whenever I find a camp that I'm sure will be perfectly suited for a kid, it makes me really happy and I hope that this would be as great of an experience for them as it was for me. And that goes without mentioning the amazing team!
What do you enjoy least about your work?
There isn't anything I really dislike apart maybe from the few prank calls I get from kids asking me thousands of questions and keeping me on the phone for hours. It's funny in the beginning, but when you have a lot to do, it can get on your nerves easily. But I keep on smiling and answer their questions as if I didn't know they were pranking me. Who knows, they might end up booking anyways!
What do you wish for Juvigo and especially for the international platforms?
I'd like for the company to develop even more but to always keep it's core values and the good atmosphere that we work in. Wanting to come to work in the morning makes for half your results. Regarding the international side of the company, I'd like for our website to become at least as big as the German one is right now. As France is a huge market in Europe, I believe that, with some good work done, it can be achieved in the near future. And as for the other countries, I'm positive we will see some great developments and a growing team and why not develop all over the world!?
Are you happy at Juvigo?
Very much so! The team is very welcoming and everyone works hand in hand in order for everything to go smoothly within the company. Everyone is really approachable and easy to talk to which is also extremely appreciable. I know that it is always possible to reach out for help if necessary.
---
Would you like to start your career at Juvigo? Then take a look at our international job offers and find the right job for you.
Here you can read more about Juvigo as the European market leader in youth travel.